"Boss Of My Money get's commissions for purchases made through links in this post."
When it comes to making extra money, having an extra job is great, but having your own home-based business can become an extremely profitable source of income. To help you get started with your home business, we have listed 13 steps to starting a creative business from home and given you 30 small business ideas from home, the pros and cons of each, and how to get started.
What are the pros and cons of starting your own business?
Home businesses are ventures that can be run in your own home, to begin with. Almost any home business can operate without being tied to its location. In general, it is important to consider the advantages and disadvantages of starting and running your own home business. While running a home-based business allows you to be your own boss, it is not for everyone and can be demanding on your time and lifestyle.
Starting a business at home: pros and cons
Pros
Home-based businesses allow you to spend more time with your family.
A home-based business can boost income. You can charge whatever you want.
With a home business, you can choose your own work schedule and be your own boss.
Some home-based businesses are commute-free. You get to work remotely.
Due to low start-up and overhead costs, running a small business from home is a quick way to start a new career or monetise a hobby.
Tax breaks
Almost any home business isn't location-dependent.
Cons 
A profitable home-based business idea is trial and error.
Some home-based business ideas require a lot of time.
Juggling a 9-5 and a home-based business can be stressful, especially if both are demanding and cut into family time.
When starting your own business, you need to understand the tax requirements for your particular business to avoid high tax bills and fines. 
In the beginning, running a home-based business can be isolating.
Home-based businesses aren't for everyone.
13 Steps to starting a creative business idea from home?
When deciding on home-based business ideas, you first want to find a niche. Success is contingent upon establishing a unique marketplace for yourself.

Examine competitors' and client bases to determine your product, service, and pricing.

Consider the pros and cons of each business idea. Pick one to kick start.

Decide on your business model and create a basic business plan for your home business.

Obtain the core skills, certification, training, or education required to get started in your niche. Be sure to check local regulations in your city and country for the type of home base you decide to embark on.

Once you are clear on your home-based business idea, decide on a name for your business, a logo, and if you need a simple website or business cards to be printed.

Open a business bank account. It's vital to keep personal and business finances separate. Especially when you are due to submit tax. If needed, apply for a business credit card to get the business up and running. Be sure to keep track of business expenses for tax and accounting purposes.

Work out what your low startup costs are.

Get started with your marketing process. Market your home business through word of mouth, spreading the word in your local community, social media, and email marketing.

Create systems and processes in your business to maximise productivity.

Get an accountant and invest in business coaching so that you can run a successful home business.

Build your team. Be slow to hire and fire fast. Get the right people into the right roles.

Focus on scaling your business idea for maximum growth and impact.
30 Small business ideas at home
So, you've looked at the 13 steps to getting your home business off the ground and are still excited about starting your own business. Below is our list of some great small business ideas to start from home. Some of these home business ideas might require you to go out, e.g. a car boot sale, dog walking, tour guiding, and so on, but the bulk of the preparation can be done from home. It's important to brainstorm as many business ideas as possible. Most successful home-based businesses go through a number of business ideas before finding the one successful business they can run from home.
1. Affiliate marketing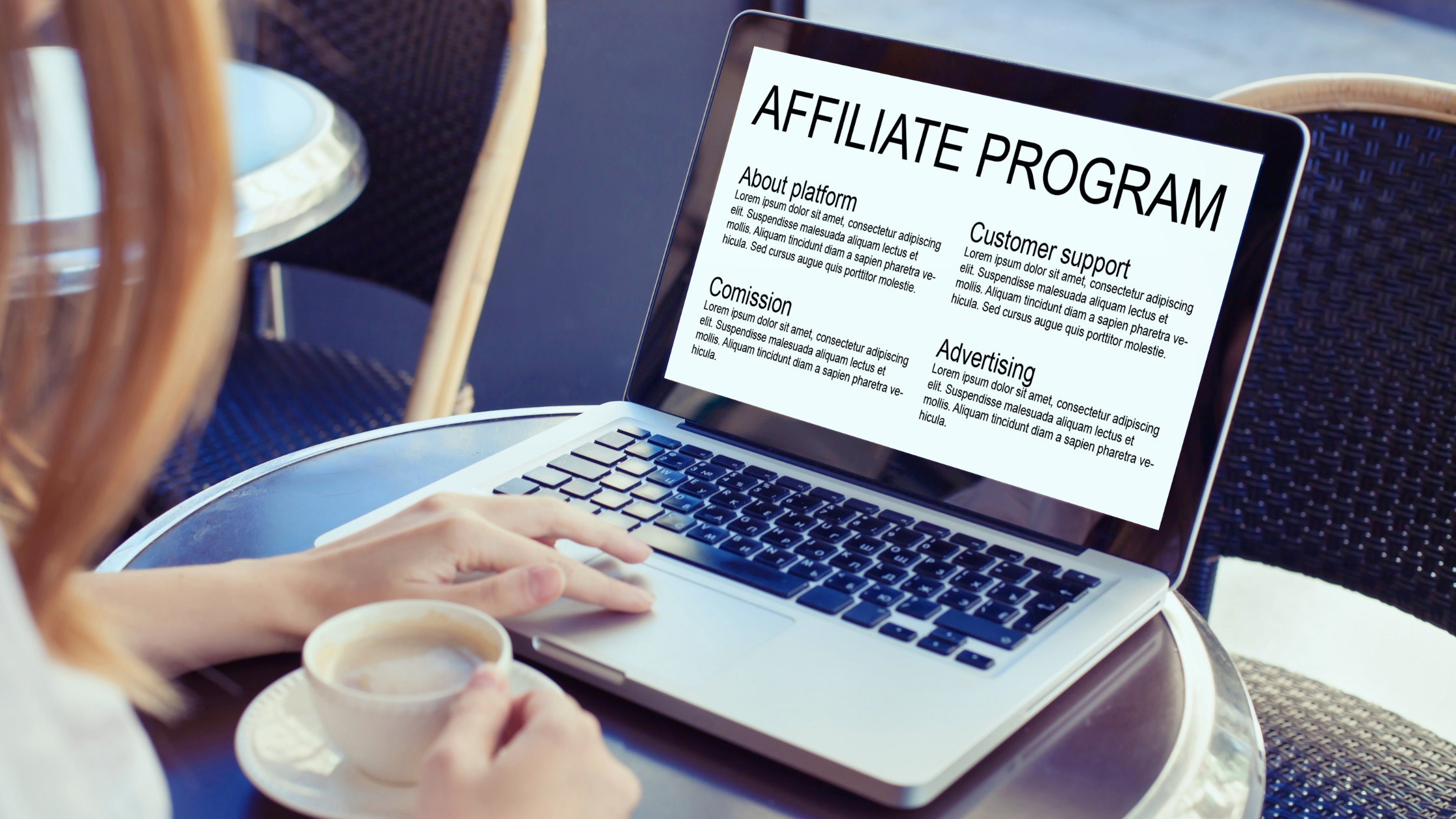 Affiliate Marketing is our first home-based business idea which involves, promoting someone else's products or services and getting a commission (usually through a unique link or code). You share links to products and programmes with your audience via blogs, newsletters, or social media and earn money on qualifying purchases.
Pros of affiliate marketing
It's an extremely profitable business.
Existing bloggers can get started immediately. For example, someone with a cooking blog might promote Amazon links for some of the products/tools used in their recipes.
There are different platforms you can use to enlist affiliate marketing, i.e., through an Instagram post, podcast, YouTube video, etc.
Finding affiliate marketers is doable. You will need to find the right goods for your audience through an affiliate marketplace such as ShareASale. Popular brands such as Amazon might also allow you to have your own unique code.
You don't have to manage deliveries or customer support. Customer support will come from the product or service owner.
The cons of affiliate marketing
The affiliate marketing industry is quite uncertain. There is no guarantee that existing email subscribers will click affiliate links or purchase products from the links you share.
Affiliate marketing is mostly commission-based, so following on from the first con, you are relying heavily on the product.
You may need to invest time in writing content and promoting the affiliate products or services you share.
How to get started with affiliate marketing
Choose a product or service your audience wants to buy.
Search for an affiliate marketplace or contact companies directly.
Set up your unique code or link and be sure to have tracking measures in place to track your unique link and payments.
2. Start a blog business from home
A blog home business is easy to start and a great way to provide information relating to a range of topics. It can be personal or simply informational. A good blog can drive traffic to your website, and you are able to earn money via affiliate links, sponsored posts and reviews, ads such as Google AdSense, and selling courses or services.
Pros of starting a blog
You can do sponsored blog posts for other businesses or brands that relate to your target audience.
A blog gives people a reason to visit your website. If you already have a business and a website, i.e. a dentist, and you wish to promote your services, by writing blogs relating to 'teeth maintenance', you may drive traffic to your page, encouraging people to use your service and adding a personal touch to your service.
Cons of starting a blog
Your blog will need regular updates. Web browsers and Google get put off if they see a blog has not been updated for three or so months, and inconsistency can reduce the traffic to your blog page or website.
Growing traffic to your blog and ranking on page one of Google can take months, if not years.
How to get started with a blogging
Pulling together an actual website to host your blog is simple. All you need is a website domain and a web hosting platform, i.e., WordPress, blogger dot com, Wix, or Squarespace.
Decide on your specific niche and if it is big enough to write content for. For example, health, finance, food, sport, etc.
Write helpful SEO-optimised blogs to help Google's algorithm know who to show your blogs to.
Create a content plan and write and upload content regularly.
Promote your blog on social media and in your newsletter to drive traffic to it.
Check out a course I recommend that helped us start our blogging business, Launch Your Blog Biz: or Pro Blogger Bundle to start making money blogging.
3. Bed and breakfast home business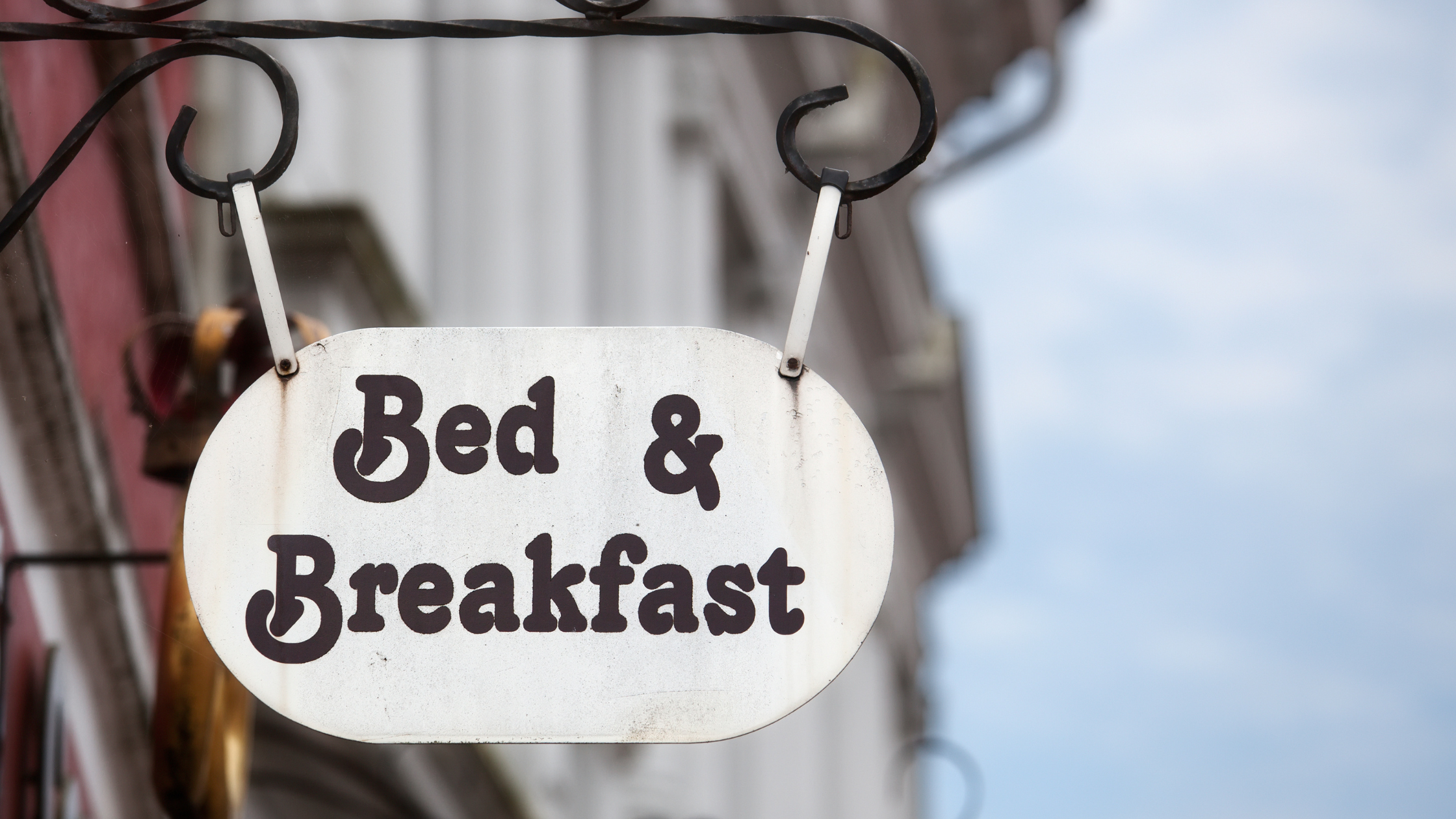 Consider opening a bed and breakfast. A bed and breakfast is a private property that provides a room and breakfast to visitors or tourists. Amenities such as wireless internet access and free parking have become commonplace in ordinary bed and breakfasts.
Pros to starting a bed and breakfast
You can essentially work from home.
You get to meet people from all around the world and provide them with an unforgettable experience.
During the peak season, you can earn more money and regulate your pricing to remain competitive.
If you provide a positive experience for your guests, they will bring you, new customers, through word of mouth and five-star Google reviews.
Cons to starting a bed and breakfast
The geographical location of your bed and breakfast will affect your level of success.
Customers that complain frequently may leave an unfavourable online review, which could harm your organisation.
You will be competing with large chain hotels, so providing value for money, making visitors happy, and being profitable during off-peak months is critical.
How to get started with a bed and breakfast business
Research the hospitality and tourism industries.
Speak with people who own their own bed and breakfast and ask about their advice and experience.
Choose a niche in which to specialise.
Make a business plan
Obtain legal documentation, entity registration, and professional certification.
Make a plan for cost analysis. Determine your startup costs and how you will raise financing.
Create a Google My Business page to advertise your business locally and on Google.
4. Car boot sale business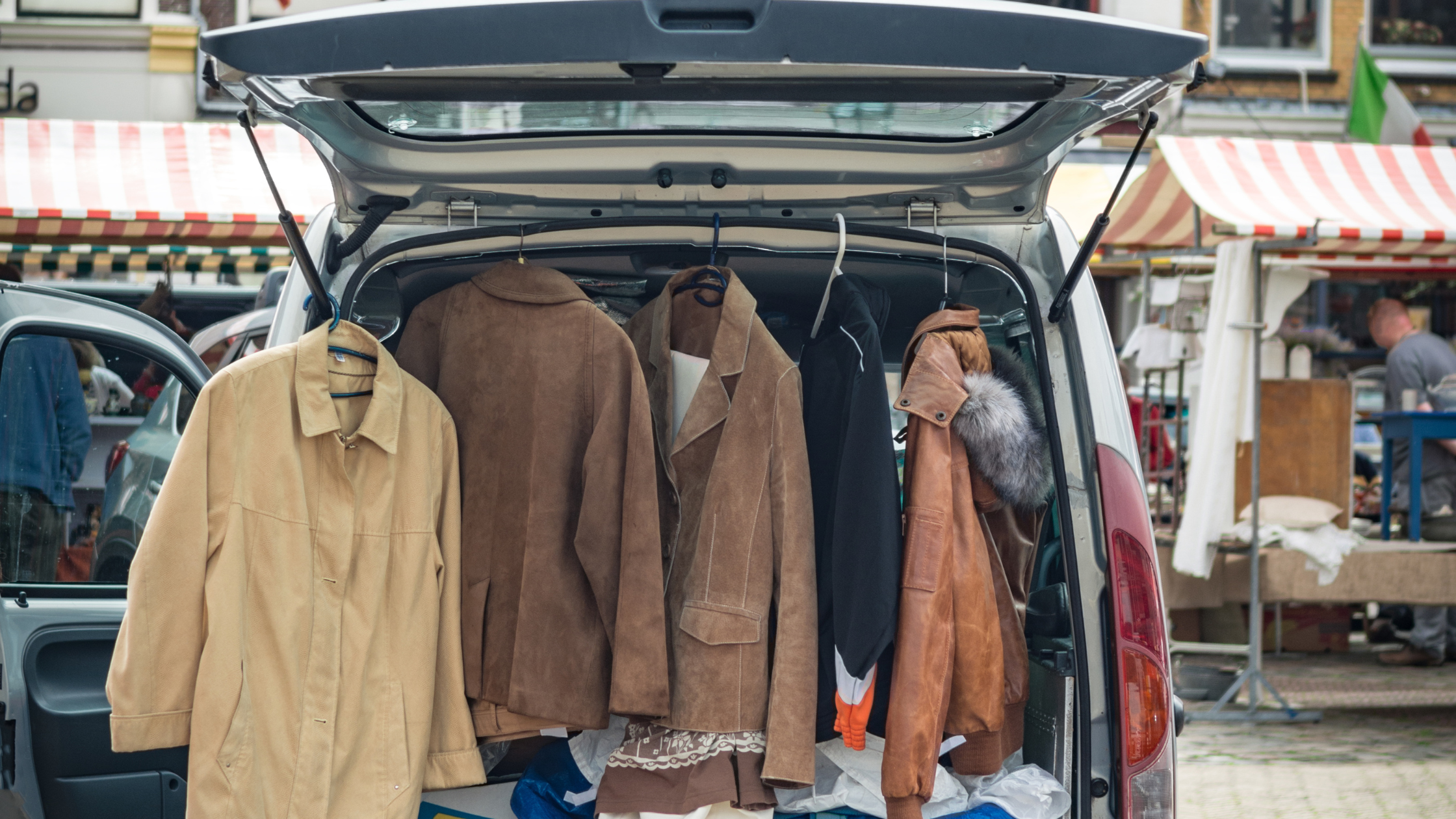 A car boot sale or garage sale home business is a good way to generate additional cash whilst decluttering your home. This is ideal if you have children who have outgrown their toys or if you just have a huge amount of household goods to get rid of.
Pros to starting a bed and breakfast business
It can be a fun few hours in your community, especially if you have a friend with you.
It's a way to gain cash quickly. Once the payments are made and the cash is exchanged, it's yours!
Set-up fees are generally really low, and things like tables to set up on may be provided by the car boot sale organisers.
Cons to starting a bed and breakfast business
Sometimes the greatest and busiest car boot sales are further away, so do your research and consider gas costs and travel time before choosing one.
You might need some help to carry heavy goods; you will likely need a car and an extra pair of hands to help you manoeuvre, set up and sell the products.
There is no guarantee of how much you will make. One day you might be lucky enough to make £200; another day you might only make £30, so manage your expectations.
How to get started with a bed and breakfast business
Search and register for car boot sales in your area.
Gather items in your home to sell. Ask friends and family if they want to declutter, too. Consider looking on eBay to gauge how much they will sell at their current value.
People enjoy a good bargain at a car boot sale, so prepare to haggle.
Carry sufficient change!
5. Catering business home business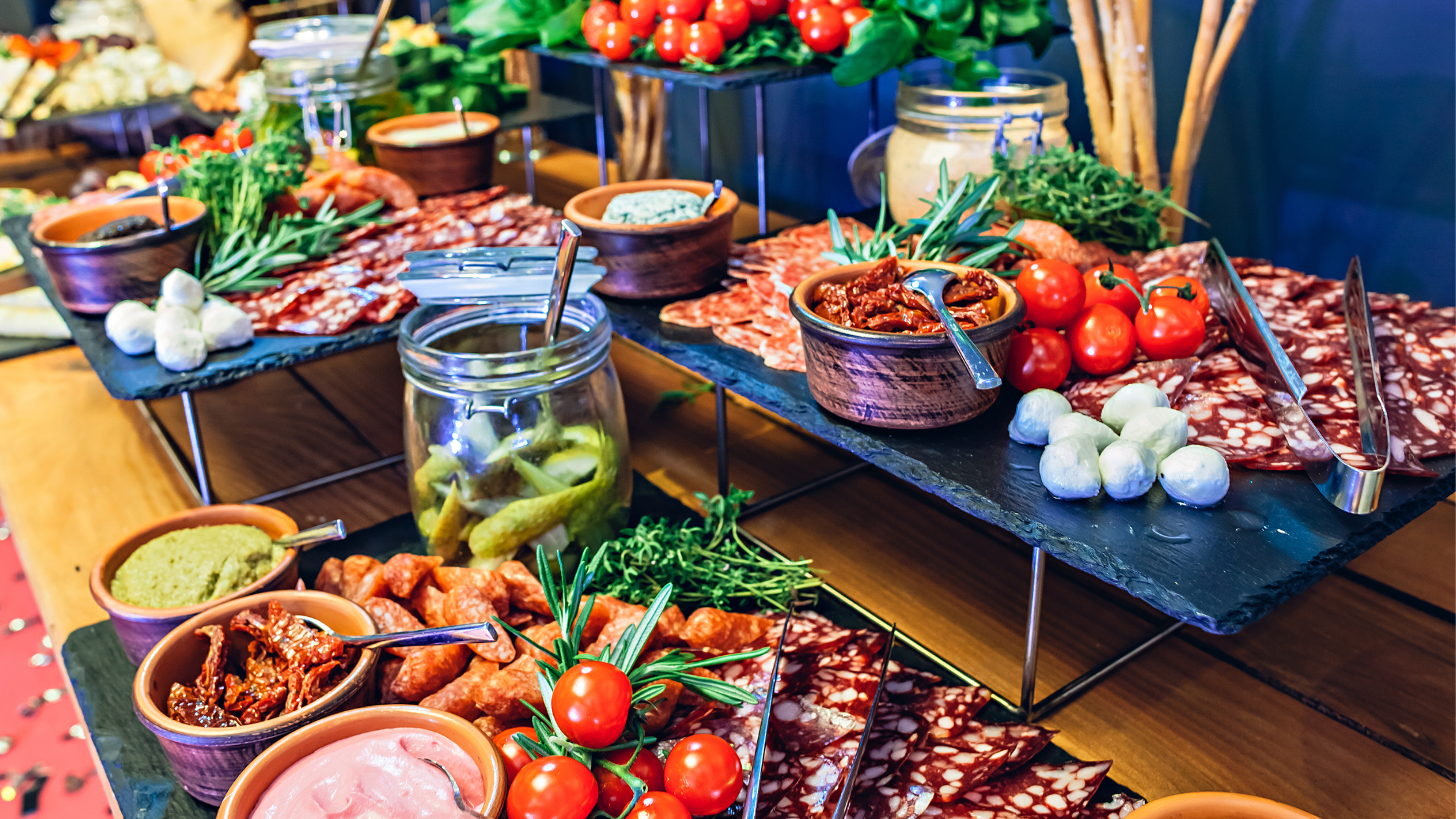 Are you a talented chef or baker? Another great small business idea from home is working as a personal chef, preparing meals for others. If you don't want to spend money on a physical location, a home catering business is a good idea.
The pros of starting a catering business
It offers flexibility with time and lets you decide how much you want to earn.
You can actually run your business from home or rent a kitchen for big orders.
Once a customer invests in your product, they've invested their time and energy in utilising your product/service, which is highly valuable to them. Typically, your product or service becomes indispensable to your customer, and they are likely to recommend you to their friends and family.
Cons to starting a catering business
In the catering business, employee turnover is often high, which can be quite costly and time-consuming for your business. It's important to try and avoid this as much as possible by offering competitive pay, benefits, and a positive work environment.
As a catering business, you typically pay self-employment taxes, which can be quite high.
There are high overhead expenses that come with selling a physical product. You will want to make sure you strategically budget for these overhead costs. We discuss this more in the startup costs section below.
How to get started with a catering business
The success of this side hustle relies heavily on the choice of location and food. Make sure you conduct extensive research before you begin.
Get a food license. You will likely need a food hygiene licence and other licences to operate any catering business.
So purchase your tools and key cooking equipment. You might find wholesalers are a good way to save on key ingredients.
Market your business: If you are doing meals for busy people, consider appealing to gym-goers. Offer food tastings at food markets, etc.
6. Local cleaning service business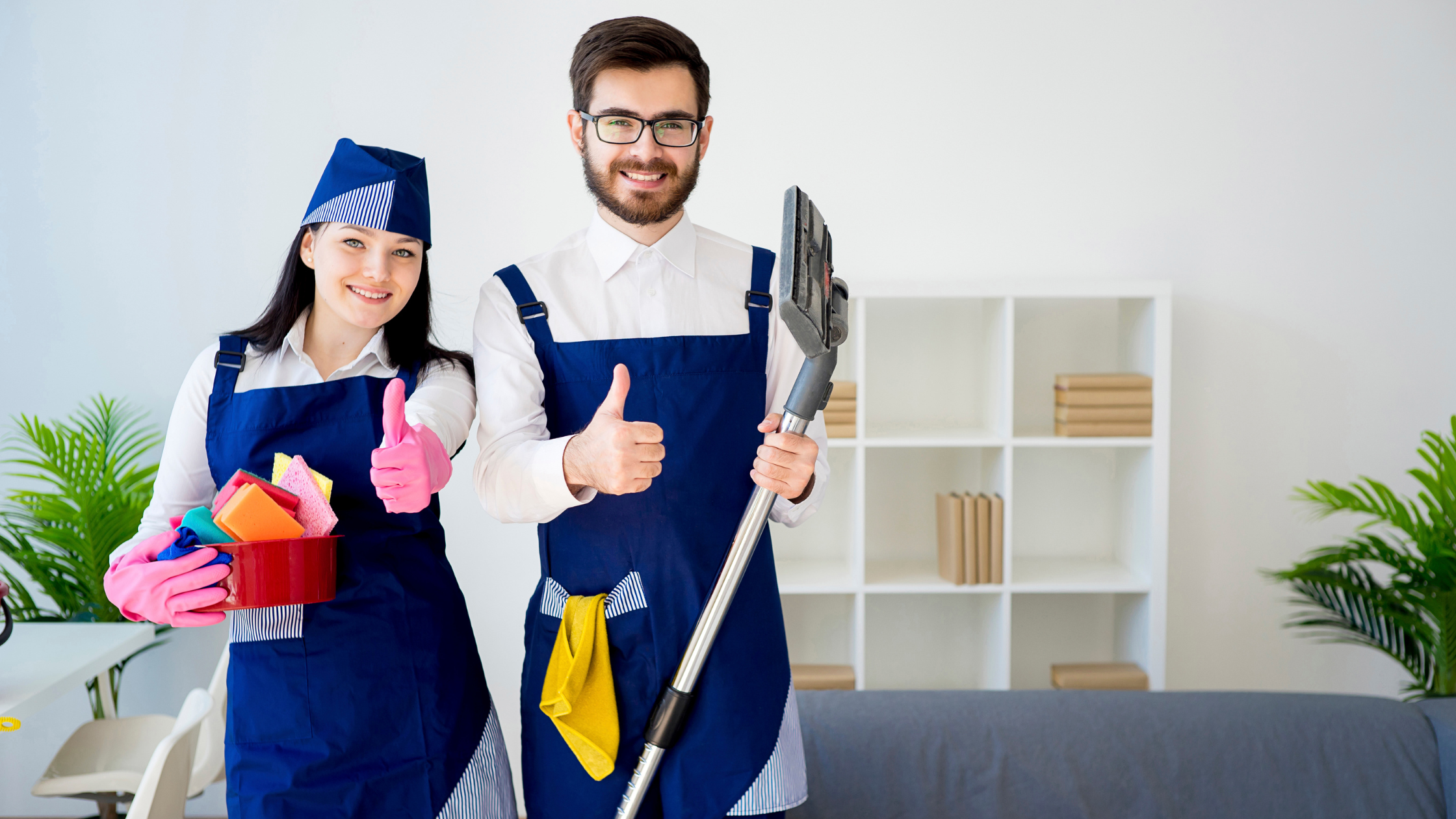 Cleaning is a simple business to get up and running. Starting a cleaning business could be a fantastic option for someone who is good at and enjoys cleaning. Both residential and commercial establishments require cleaning services. Local businesses such as cafes, restaurants, and coffee shops could pay you to clean after opening hours. 
Pros to starting a local cleaning service
Starting costs are low, with high earning potential depending on the industry you work in.
Cleaning services are a recession-resistant industry. People require cleaning services for their homes and businesses on a regular basis.
You don't need to rent an office to manage your cleaning business from home.
Cons to starting a local cleaning service
If you're in a competitive market, the competition could be fierce, reducing your turnover.
To run a successful cleaning business, you'll need to hire quality staff who can deliver the same level of service to your customers as you do.
To run a successful cleaning business, you'll need to hire quality staff who can deliver the same level of service to your customers as you do. 
How to get started with a local cleaning service
Choose the best market to serve.
Obtain the necessary credentials in order to provide cleaning services.
Make a simple website to help customers locate you.
Get the cleaning tools and equipment you'll need.
To grow your business, you need to find local clients and ask for reviews and referrals.
Sharing leaflets, going door to door, and online advertising are all good ways to get the word out.
Get to know your customers, understand their requirements, and always go above and beyond with your offerings.
7. Sell Digital product business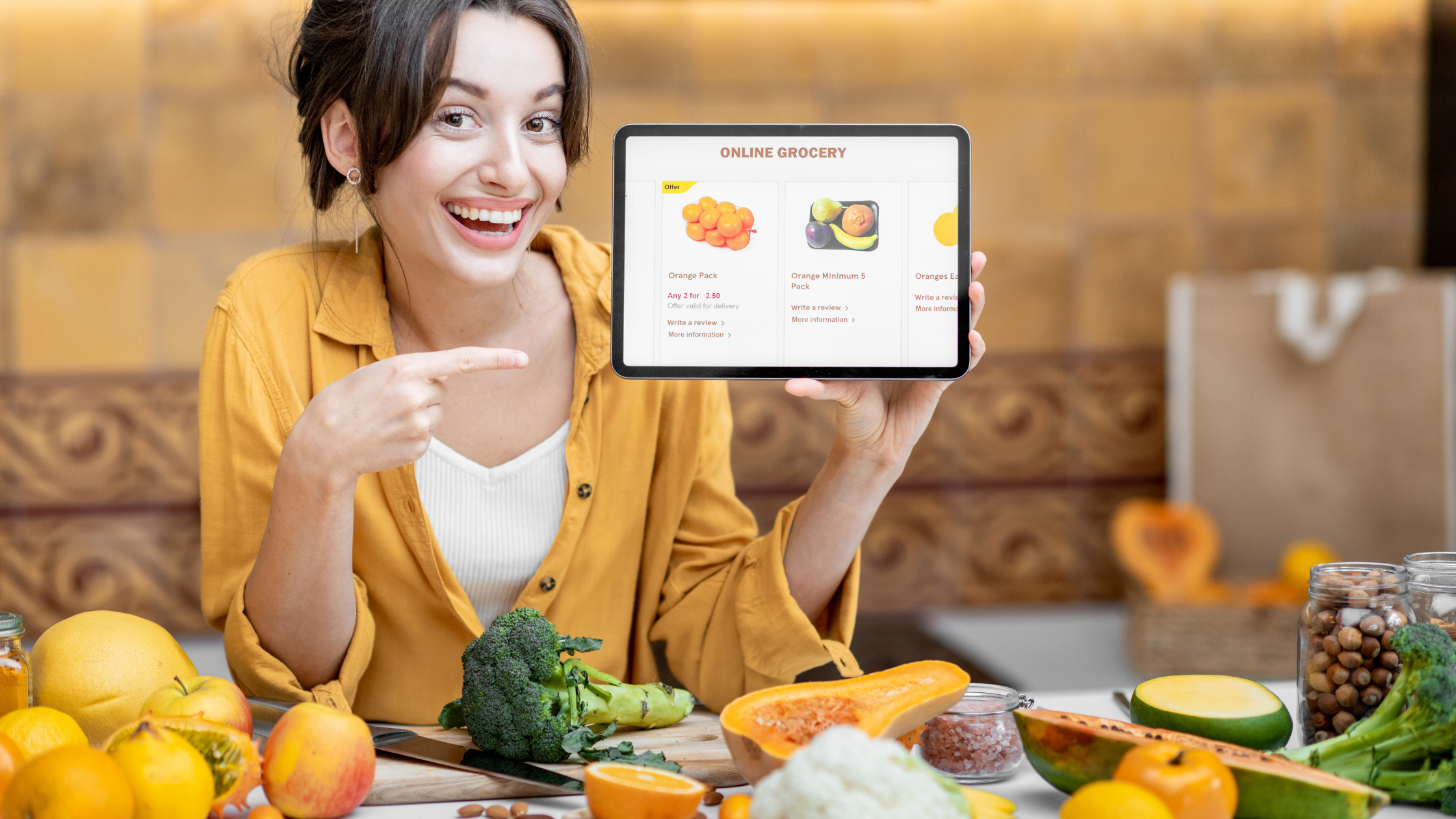 A more popular and great small business idea from home is selling digital products. Digital products include things like courses (more on this below), e-books, graphics, and even software. Digital products might require a certain skill set and hard work to put together. But if you have it, why not share it? 
Pros of creating a digital product
Remote work. Work from anywhere.
No on-demand shipping. When you sell digital products, there is no need to go to a post office. In most cases, your customers will receive their product via email download, or it might be via website access.
No need to think about storage or inventory. In most cases, you will not need any tangible items as your product is a digital one, so there is no need to worry about excess shelving or storage space.
High earning potential from creating a product once and reselling.
Cons creating a digital product
People have the ability to steal your ideas. It is relatively simple to replicate digital products, particularly e-books. You can avoid this by watermarking, trademarking, and copyright protecting your product
The digital market industry can be competitive depending on the niche.
How to get started with a digital product
By using platforms like KDP and CreateSpace, both by Amazon, you can easily create and sell an ebook that costs nothing to produce.
Use a platform like ACX to create and sell audiobooks on platforms like Audible and iTunes.
Carry out digital marketing to help garner the attention of customers using social media etc.
Create a beta digital budget and ask your audience to give you feedback to improve it and charge more for new customers.
Download this free Digital Product Kickstart Kit to find out more about how to create your digital product.
8. Dog grooming home business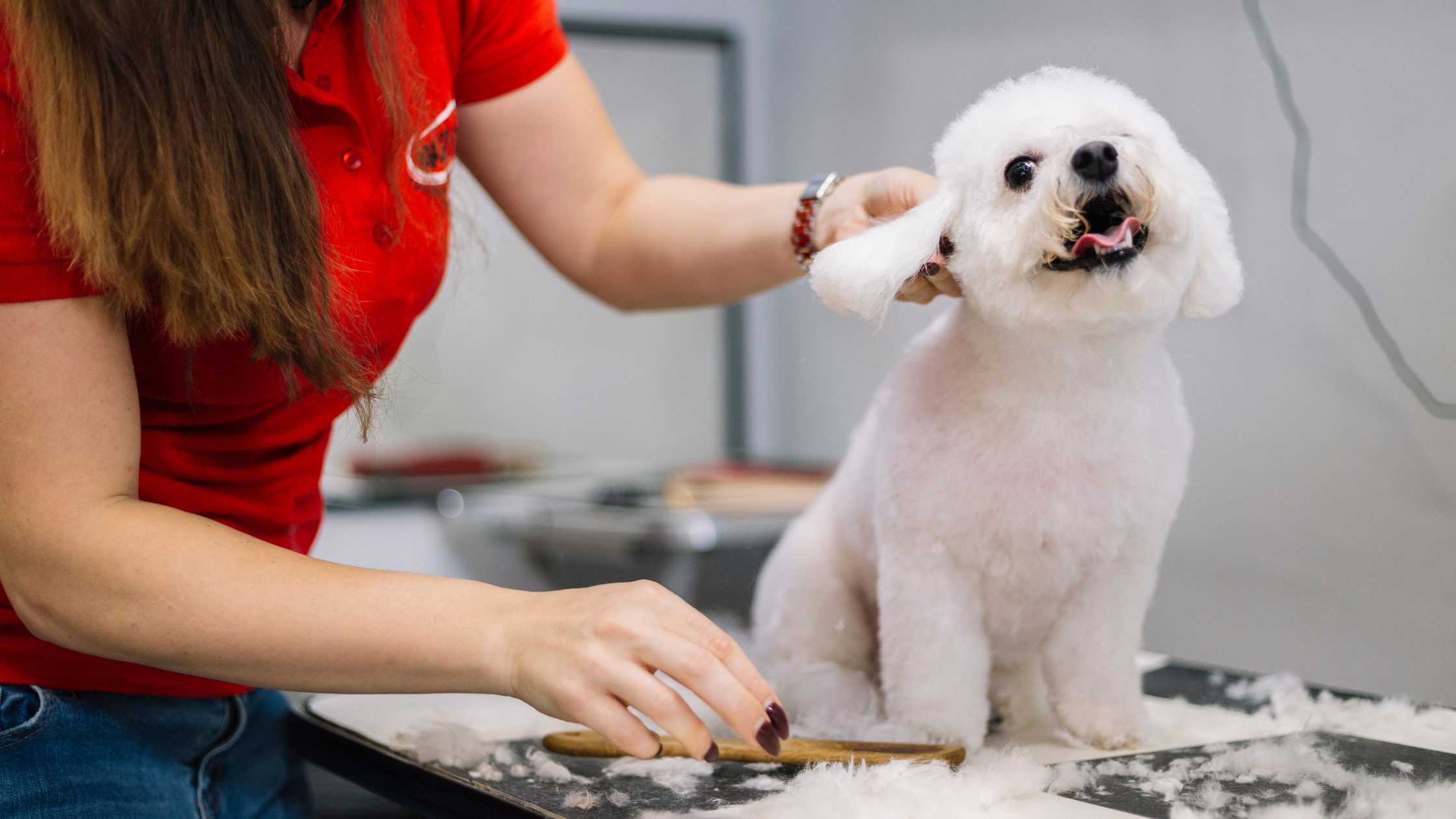 Starting a business in the dog grooming industry can be a profitable option for individuals looking to start a business in the animal service industry. A dog grooming business is a fantastic way to earn a living that is both fulfilling and enjoyable. Pet services are the fastest-growing segment of the pet industry. Dog grooming services include bathing, hair cutting, and general grooming.
Pros to starting a dog grooming business
A pet grooming service can be provided at your home, on the road, or in a storefront.
Pet grooming can be a rewarding business for pet lovers who make life easier for dog owners.
You can start small and expand as your business grows.
Cons to starting a dog grooming business
Because you spend so much time on your feet, being a dog groomer can be physically demanding on your health.
Equipment, licenses, and training may be expensive upfront. Keeping costs low can prevent this.
It can take time to build trust and a good reputation for your company.
Injuries caused by uncooperative pets and heavy lifting
How to get started with a dog grooming business
Investigate the competition in your area.
Acquire the necessary skills, training, and certifications.
Purchase the necessary supplies, such as cleaning supplies, grooming tools, dyers, and appropriately sized tables and tubs.
Market your business through word of mouth, leaflet distribution in parks, going where dog owners are, online advertising through social media, and optimising your website page for search engine optimization.
Determine your services, prices, and client booking process. To differentiate yourself from the competition, provide additional grooming services.
Plan an official launch date for your company. Throw a launch party, for example, offering local clients discounted rates and additional bonus services, and hand out loyalty cards with special offers.
9. Dog walking or pet sitting business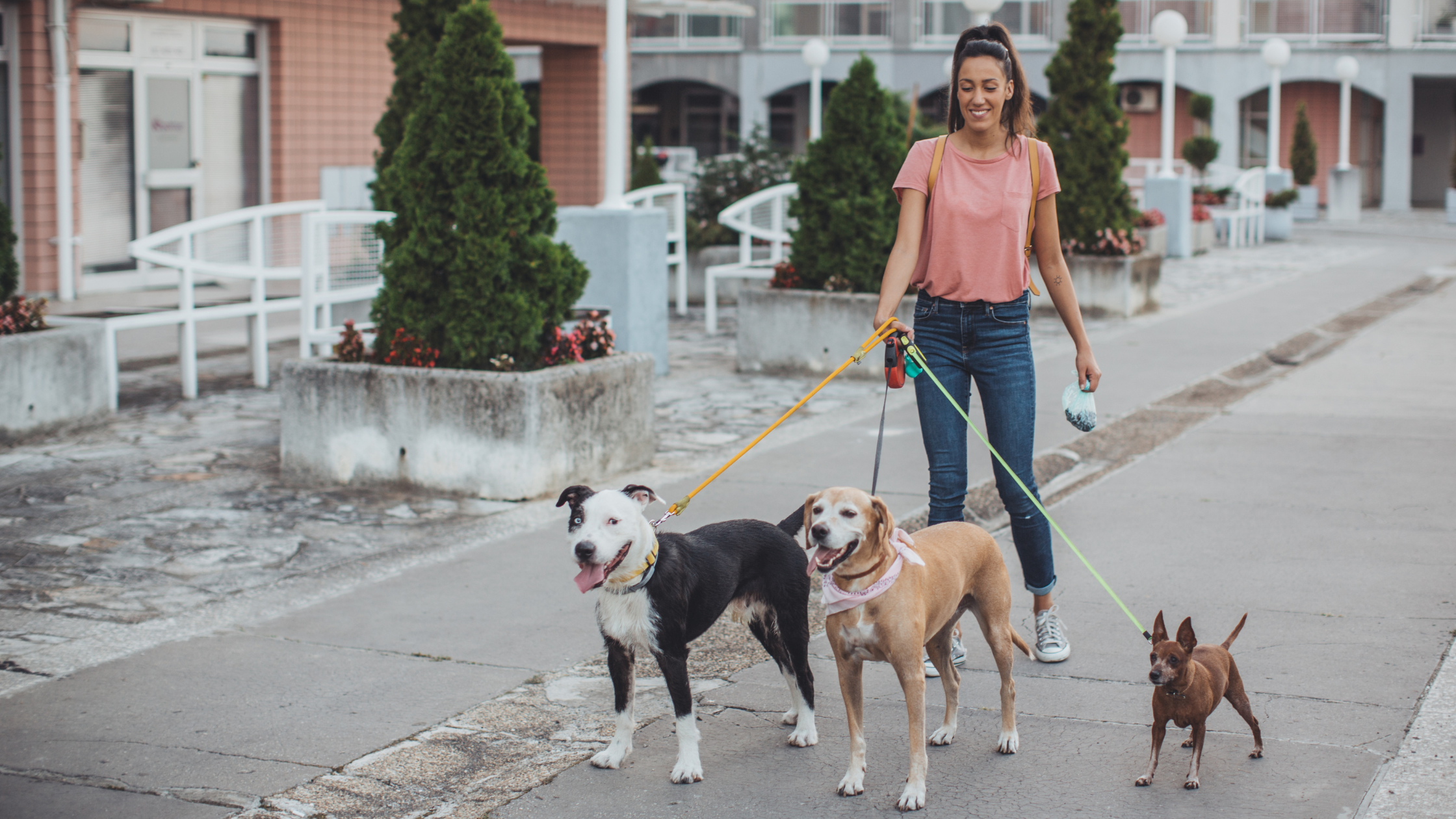 Dog walking and pet sitting could be a home business for animal lovers who don't mind exercise. Pet owners are too busy to walk their pets themselves and would rather pay someone to do it for them. According to Pet Business Insurance, "In the UK, the minimum dog walking cost is £15, the maximum cost is £20, and the average cost is £17 per hour."
pros to starting a dog walking or pet sitter home business
Pet walking and pet sitting businesses provide flexible work hours.
You can earn extra money during the holidays and summer when families want to vacation.
You can exercise while working, keeping you healthy.
It is simple to increase customer loyalty with pet owners.
Building customer loyalty is simple.
Cons to starting a dog walking or pet sitter home business
You will need a lot of patience to work with different breeds and understand their temperaments.
Clients may become demanding of your time. By establishing clear guidelines, you can avoid this.
How to get started with a dog walking or pet sitter home business
Choose the types of clients you want to work with. Determine your speciality.
Improve your knowledge of dog walking by completing relevant training and receiving pet first aid certification. Understand the rules governing dog walking and sitting.
Get pet business insurance in case of claims or if you need legal advice.
Inform local dog owners about your new business venture and how they can book your services.
Request customer feedback and include it on your website or leaflets.
10. Daycare home business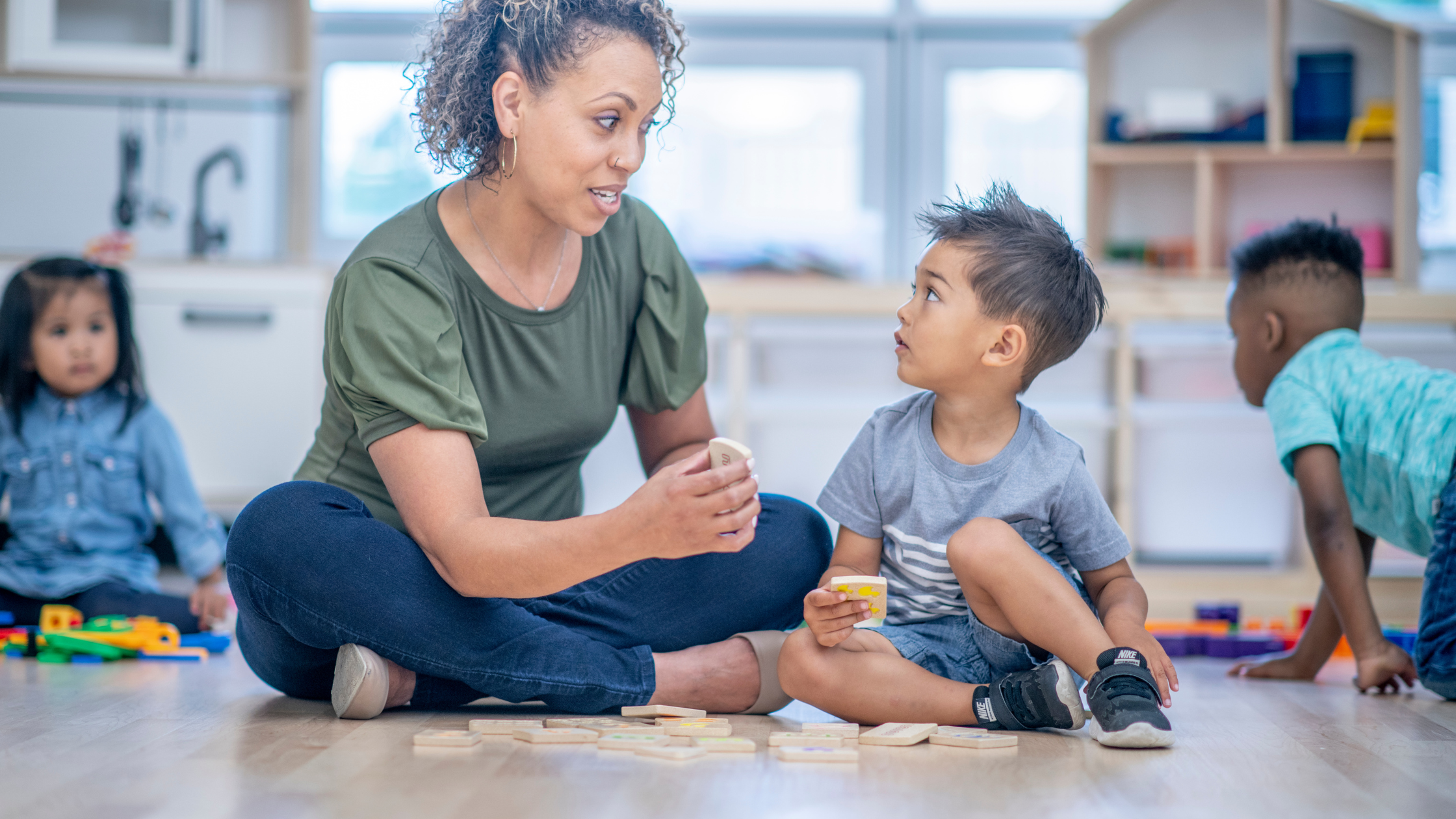 Starting a daycare at home is ideal for mothers who want to stay at home with their own children while also caring for other children. You can run a home daycare from your own home, but if you want to run it from a rented home, you must first obtain permission from your landlord.
Pros to starting a daycare home business
You get paid to care for your own kids and others'.
Parents will drop their children off with you because there is no community.
Due to the high demand for childcare, you will always have customers to serve, even as children grow older and begin traditional schooling.
You can run your daycare business however you want and be creative in making the day fun for the children you care for.
Cons to starting a daycare home business
Get paid to care for your own kids while caring for others.
There are registration fees to consider with Ofsted, renovations, and insurance.
Because you are constantly at home, it can have a negative impact on your health. Having the right balance is essential for your health.
Administrating childcare regulations, taxes, and accounting practices can be time-consuming.
How to get started with a daycare home business
If you are renting, get permission from your landlord.
Determine the number of children you want to look after and the age range.
Register your childminder agency or daycare business with Ofsted.
Complete any renovations or changes suggested by Ofsted to make the space safe for children.
Acquire the necessary qualifications, training, and licenses.
Develop a business, marketing, and sales strategy. Reach out to local moms to put your plan into action.
Maintain licences and training for inspections.
11. Dropshipping business at home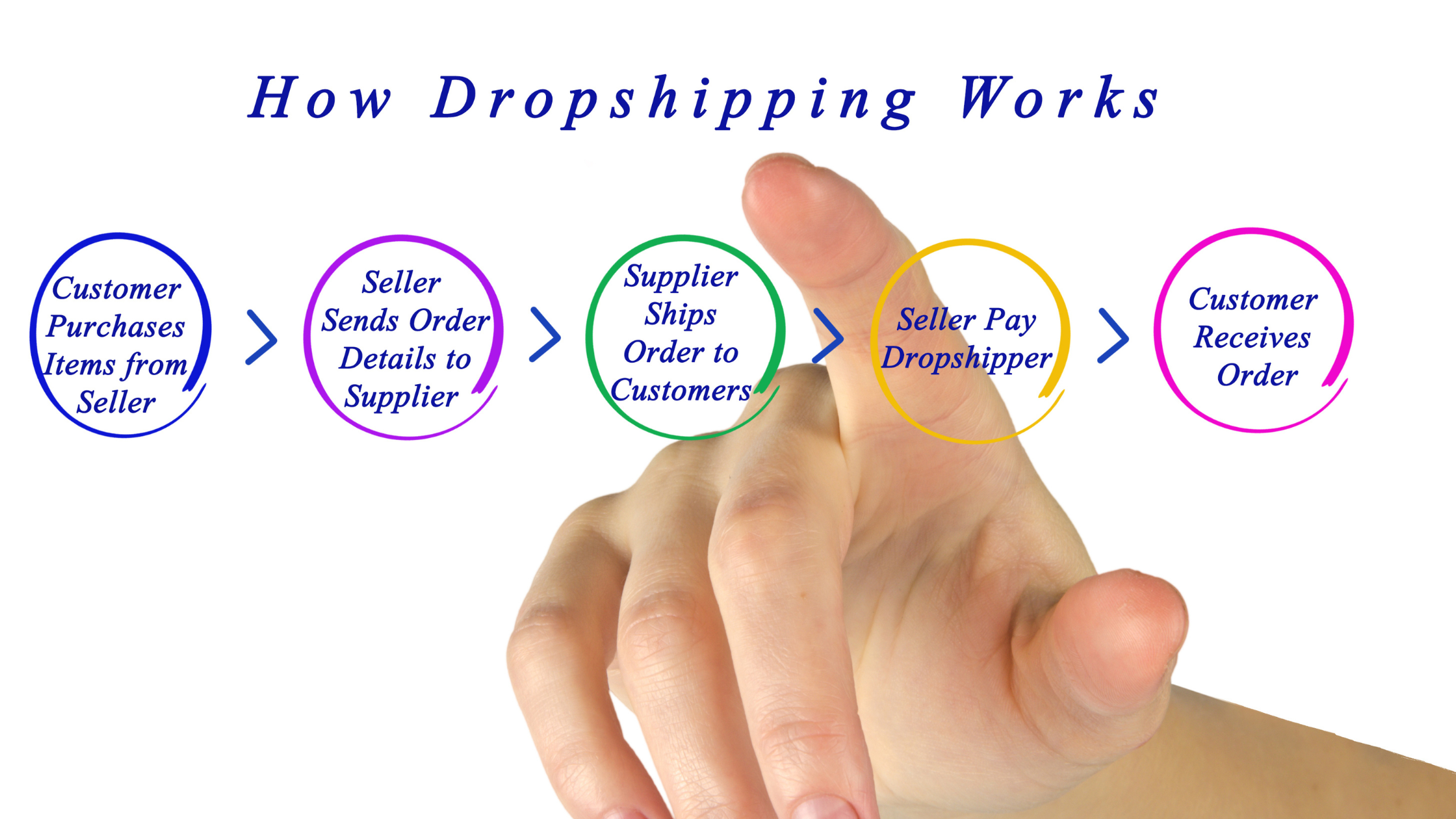 A dropshipping business is an online strategy where a third party creates and distributes items. In this case, you would be the "third party."
Pros to starting a dropshipping home business
A dropshipping business is low-cost. You will need funds to buy the products, but you do not need to manufacture the products.
Manufacturing and shipping can be outsourced. If your marketing is good, you're good to go.
No need to find a target audience. You don't need to find new customers or search for a
Cons to starting a dropshipping home business
If you prefer a more personal touch, drop shipping offers limited control. Dropshipping is limited to sourcing the item and receiving the payment.
Customer service, shipping times, and manufacturing are generally out of your hands.
Supplier issues: With a dropshipping business, you can run into supplier issues, whether it is sourcing the product or ensuring there is enough supply of the product. Also, if a supplier or manufacturer chooses to stop making the product, this can effectively stop your business.
How to get started with a dropshipping home business
A key first step to dropshipping is to research profitable items, so you know if the product will give you a profitable business.
Choose a storefront. Websites like Amazon are good because you can arrange for the items to be based at an Amazon warehouse and delivered to customers from there.
Price your items and advertise your business
12. Buy an existing eCommerce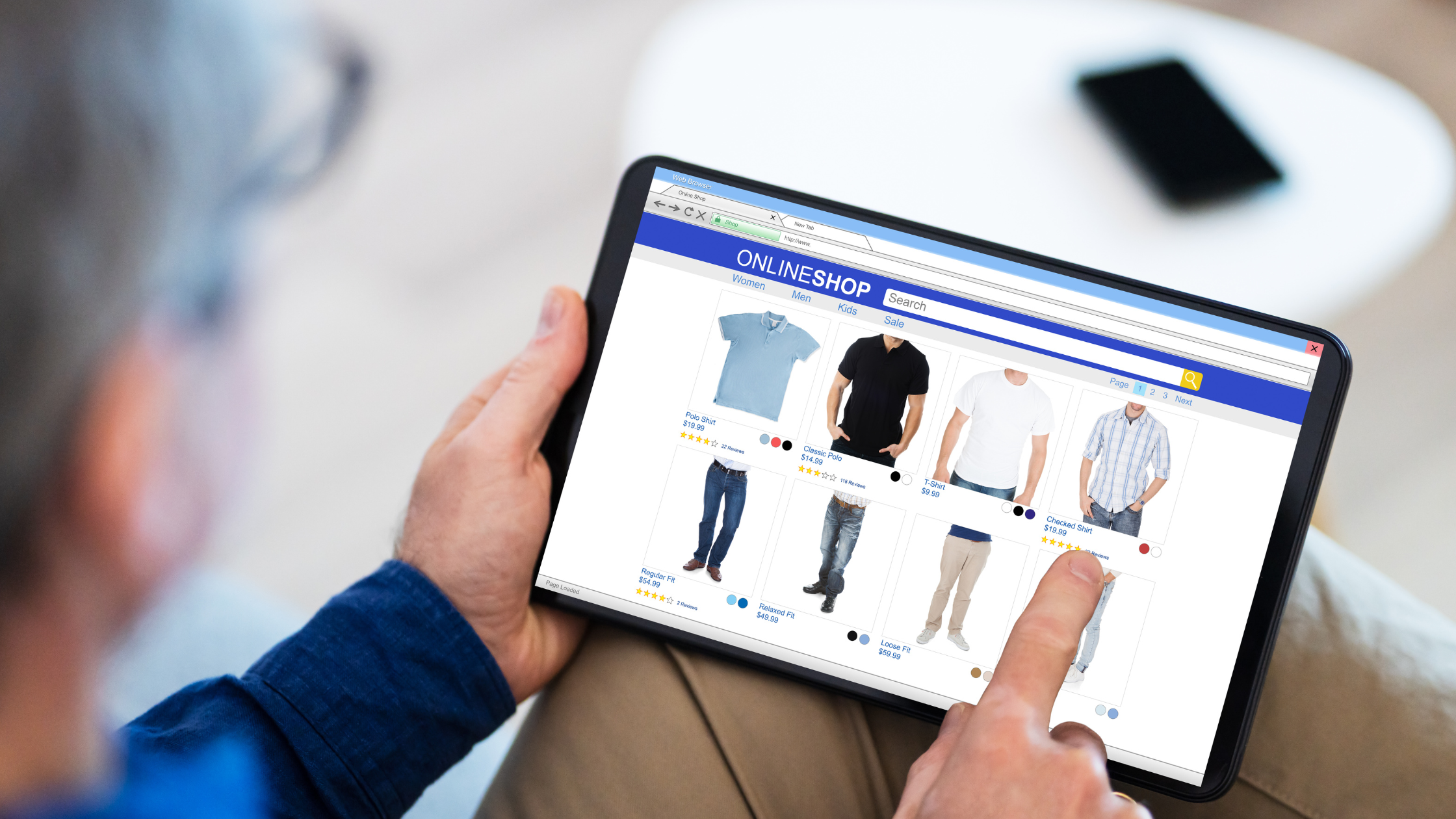 Starting a new business from the ground up can be difficult. If you have some money and don't want to establish a home business from scratch, purchasing an existing eCommerce business may be the way to go. An e-commerce company buys and sells physical and digital things online. It's essentially your own online store, without the requirement for tangible things to be stored. A large portion of it is reselling what others are selling. Here are the top 21 eCommerce Platforms For UK Businesses.
The pros of buying an existing eCommerce business
By starting your own online store business that is already profitable, you can avoid the typically unpleasant startup period.
Obtaining business capital for an attractive e-commerce venture can be much easier than for a new start-up.
An eCommerce store reduces the need for physical stores and allows firms to grow their consumer base without incurring rent and electricity costs.
You can run your online store by yourself or with a small staff.
Cons to buying an existing eCommerce business
Customers may be discouraged from shopping online due to online fraud.
Shipping rates might vary, and depending on your operating expenses, this can have an influence on your organisation.
Online, competitive pricing can lead to intense competition. It is simpler for shoppers to compare prices. As a result, if you do not provide a competitive price or free shipping, your business may suffer.
How to get started with buying an existing eCommerce business
Do your due diligence and investigate the type of e-commerce store you wish to operate. Review the most recent statistics and reports from the current owner.
Discover why the owner is selling their e-commerce company.
Complete the necessary paperwork for the business transfer. Seek legal counsel and retain detailed records of meetings and agreements.
Determine whether you will keep the same brand or change it.
Create a company strategy including information such as inventory, vendors' specialties, marketing, financial management, administrative management, and so on.
13. Freelance writing home business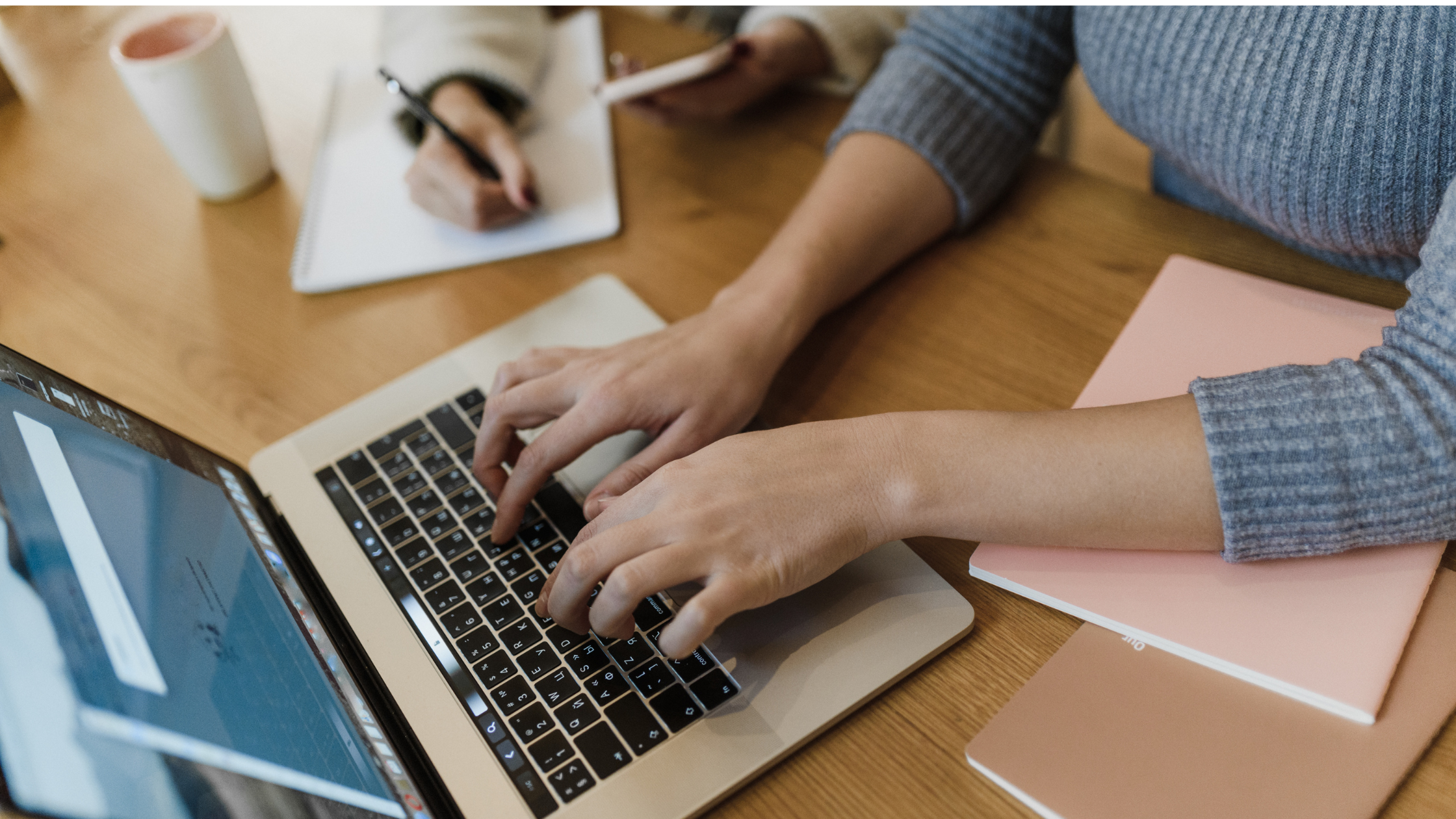 Freelancing writing is a good home business for those with a knack for writing, and there are so many routes to freelance writing. It is possible to become a ghostwriter for well-known corporate executives or to assist other bloggers with their writing projects.
The pros of becoming a freelance writer
You can work from anywhere in most cases: a coffee shop, a different country, or of course, from home.
Offers great flexibility to write the types of content you enjoy.
For those night owls, you can work your own hours as long as you deliver the work at the agreed time.
You set your rate—You might decide to offer packages or charge based on the word count, per blog post or article, etc.
You can choose your hours. In most cases, your client will require a date for your written piece, but you can choose when to allocate time to writing.
The cons to becoming a freelance writer
Work might be inconsistent. A client might not need you regularly and it may be a one-off service, so consider this when setting target rates.
Highly competitive. Writing is a passion for many, and whilst writers are often in high demand due to almost every industry needing a writer of some sort, it is competitive.
How to get started as a freelance writer
Develop your writing skills. Consider writing for as many niches as possible for more writing opportunities.
Think about your niche. You might be great at creative writing for blogs but not so great at being a resume writer.
Build your contacts and client base. Ask the clients you write for to include you as the author and create a profile to link back to.
Advertise your services on platforms such as Fiverr, Upwork, and Freelancer.
14. Food delivery service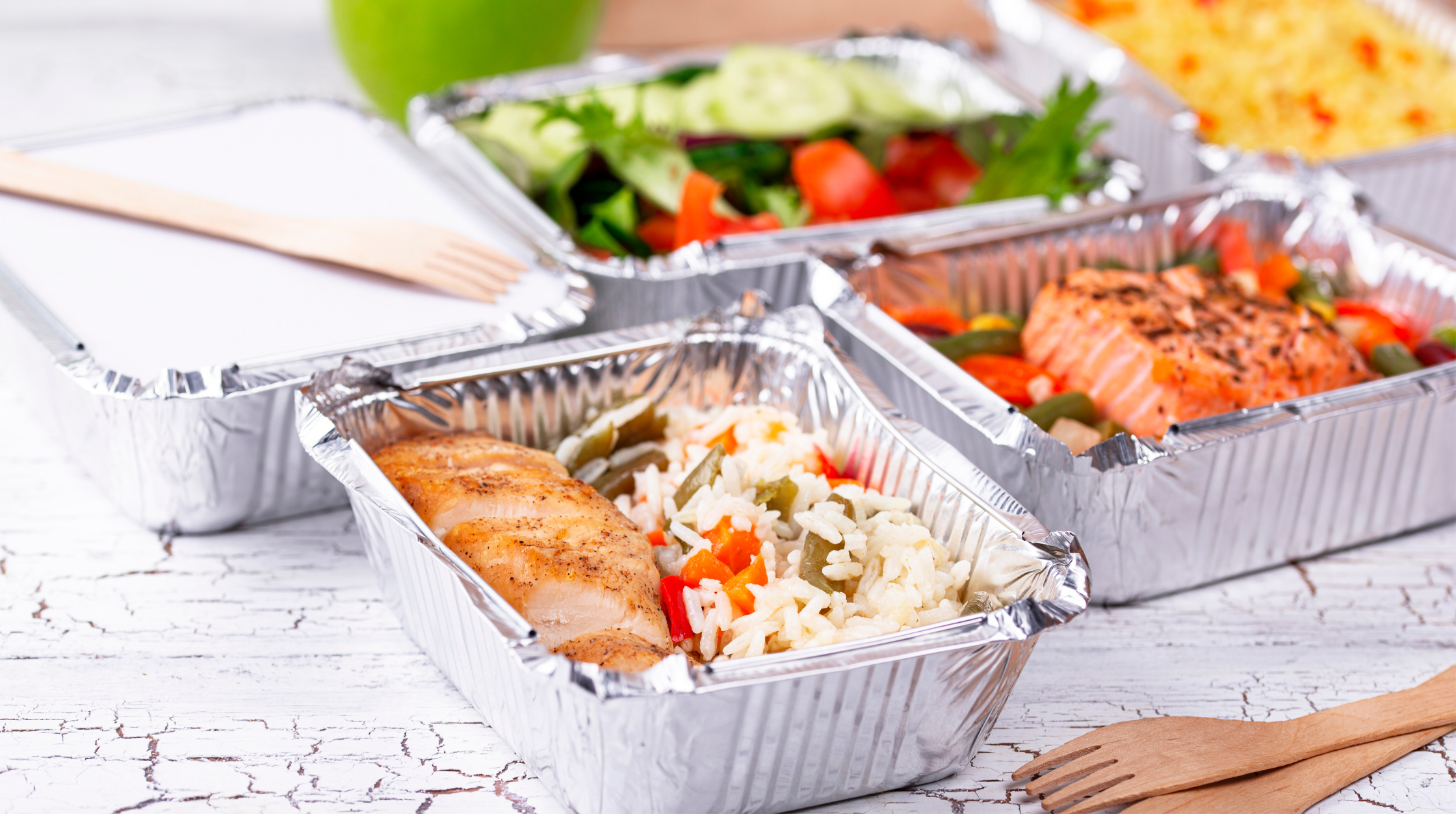 If you cook or bake and want to run a restaurant but can't afford it, start a food delivery service from home. You can accept meal orders from local customers, and hire or employ delivery drivers to deliver your food to your customers. The food delivery business has grown in popularity as more people want to order meals to their homes and offices to save time and enjoy the cuisine they love without going out to get them.
Pros to starting a food delivery home business
Operating a restaurant or renting commercial space is more expensive.
Specialized food may help you build a loyal customer base.
Reach out to more clients online and broaden your reach.
Be your own boss and expand your business as you grow.
Cons to starting a food delivery home business
You may need to adjust the layout of your kitchen to comply with health and safety regulations.
Running a food delivery business from home may interfere with your family and personal life.
Maintaining low manufacturing costs for equipment, ingredients, packing, labelling, and transportation can be difficult at first if you only have a few orders.
How go get started with a food delivery home business
Investigate the market, identify your niche, and learn about your competition.
Determine your business concept and the amount of startup capital required. Working from home, renting a business location, purchasing cooking equipment, web development, establishing an app, and purchasing a delivery van will all add up.
Complete your business strategy, register your company, collect necessary legal paperwork, and approve licenses, certifications, and possible restaurants.
Determine the type of website or mobile app your consumers will require to order their food.
Begin marketing your company. Collect client feedback for social proof and to establish authority in your field.
15. Graphic designer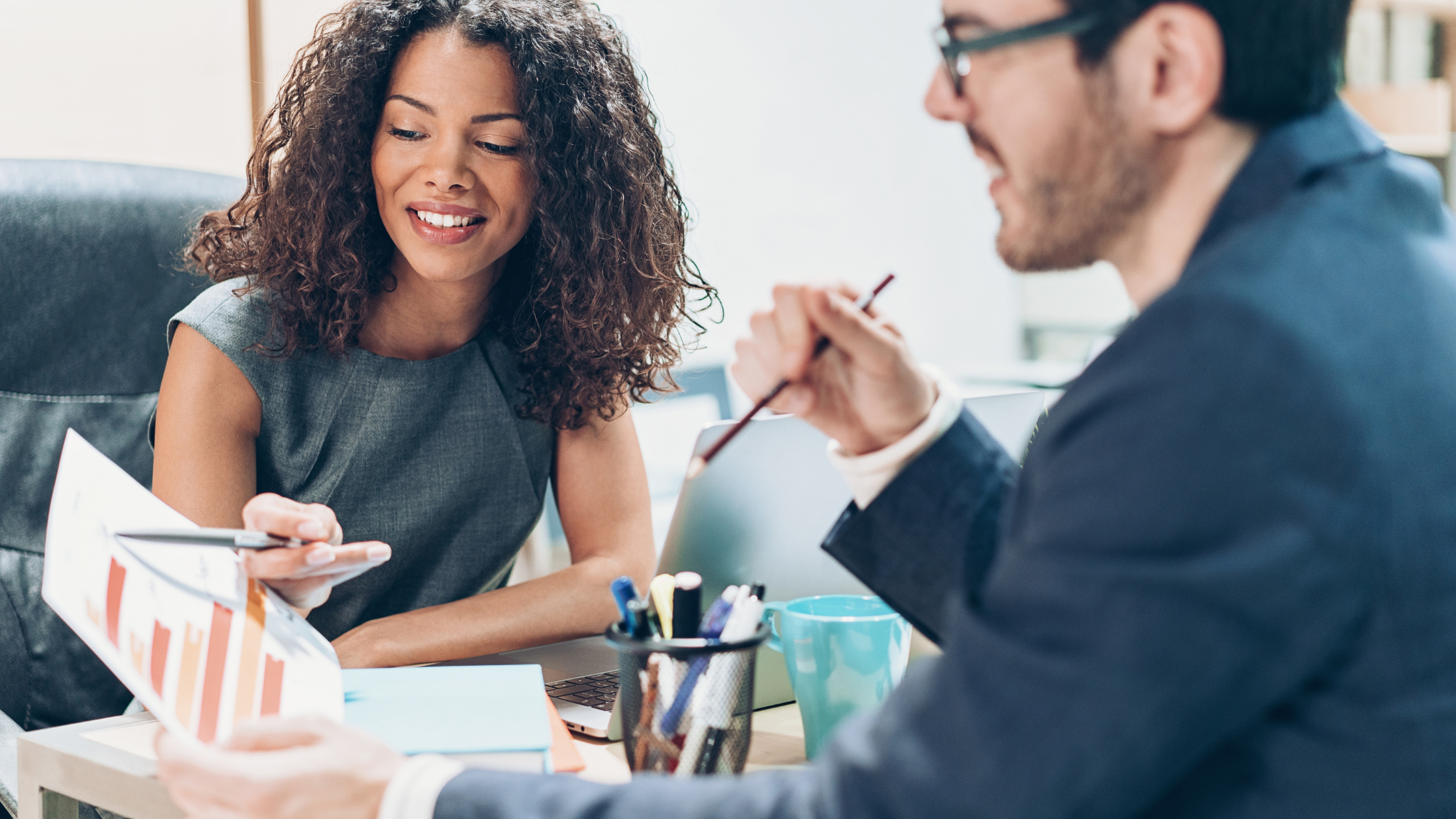 Another one of the best small business ideas you can do from home is to be a graphic designer (if you have the skills for it). You will need to have a creative and quite analytical mind, of course, and know how to use software such as Photoshop or Illustrator.
The pros of becoming a graphic designer
Graphic designers are in high demand. Almost every industry needs a graphic designer, whether it's for logos, marketing, etc.
If you choose to be a freelance graphic designer, all you need is your applications and you can work almost anywhere.
You can tap into your creative mindset, which is often very enjoyable.
The cons to becoming a graphic designer
If your client does not like your design, they might ask for a lot of iterations, which is frustrating because design and art are subjective.
Some clients might require a degree, but, of course, this is not necessary.
Clients tend to hire graphic designers for one-off projects only if you are helping them with ongoing social media, website, or digital product creation. 
How to get started as a graphic designer
Decide on what type of graphic designer you want to be.
Investigate if there are any skills you need to develop to stay up-to-date with trends.
Invest in good-quality applications such as Photoshop and Illustrator to get started.
Create a portfolio of designs and design concepts you can showcase to clients.
You can market your services and sign up for websites like Fiverr to reach potential clients.
Get started with an Adobe Creative Cloud Plan
16. Market research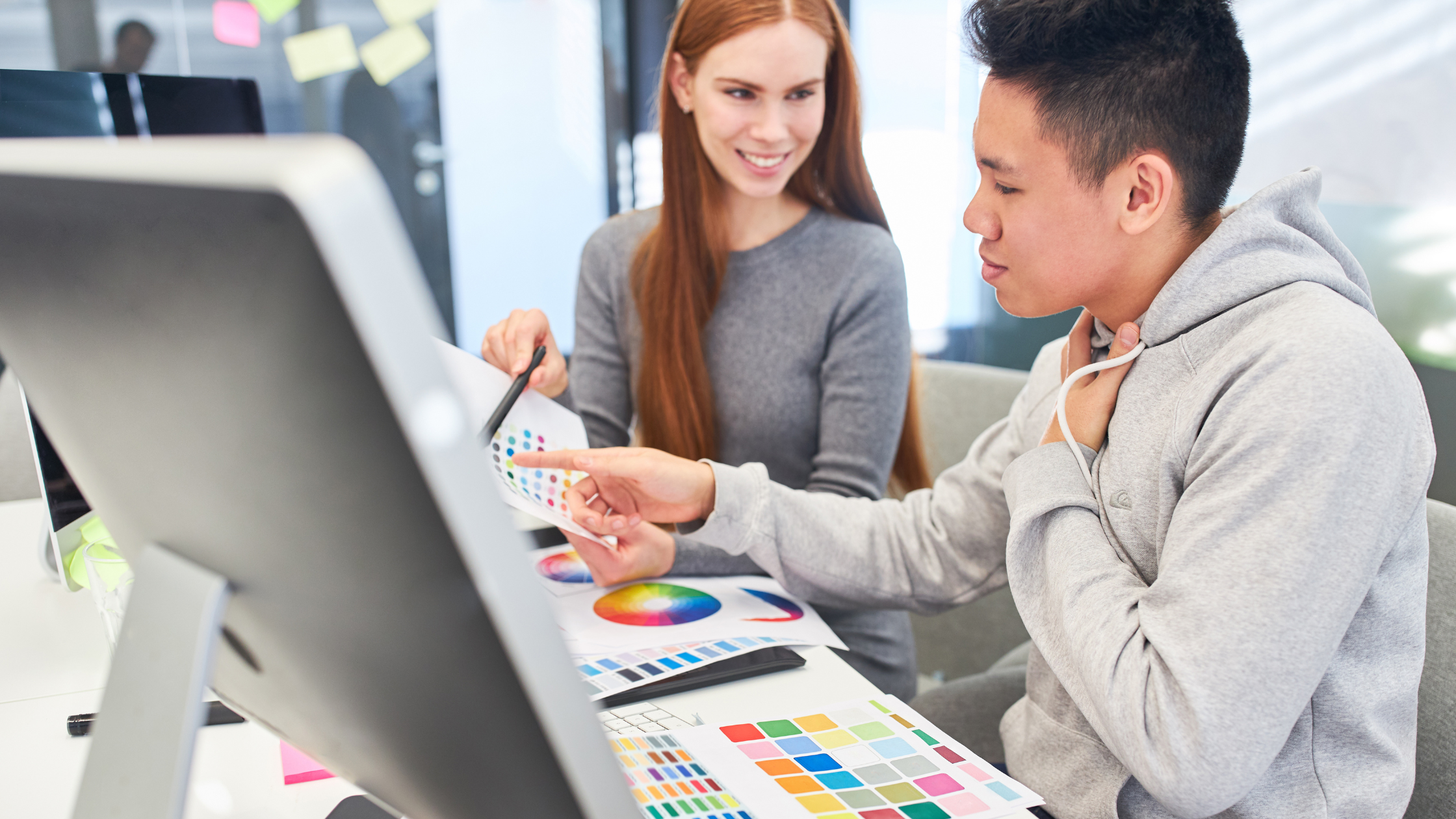 Marketing firms hold focus groups to gauge customer reactions to products, services, and ads across channels. It does not need any specific training.
The pros of starting a market research business
No two or three forms of market research will be the same. One minute you might be testing out a cool new app, and the next might involve government research.
If selected, you can earn a good, guaranteed extra income for doing very little.
The cons of starting a market research business
If the company finds you suitable for market research, they'll pick you.
There are a lot of market research opportunities that pay next to nothing and can waste your time. For example, the return on doing a 30-minute survey can be very little.
How to get started as a market researcher
Search for good market research companies in the UK. 
Apply for opportunities you see as a good fit.
You may be required to participate in an online focus group or activity.
Plan to travel to conduct market research.
17. Online course home business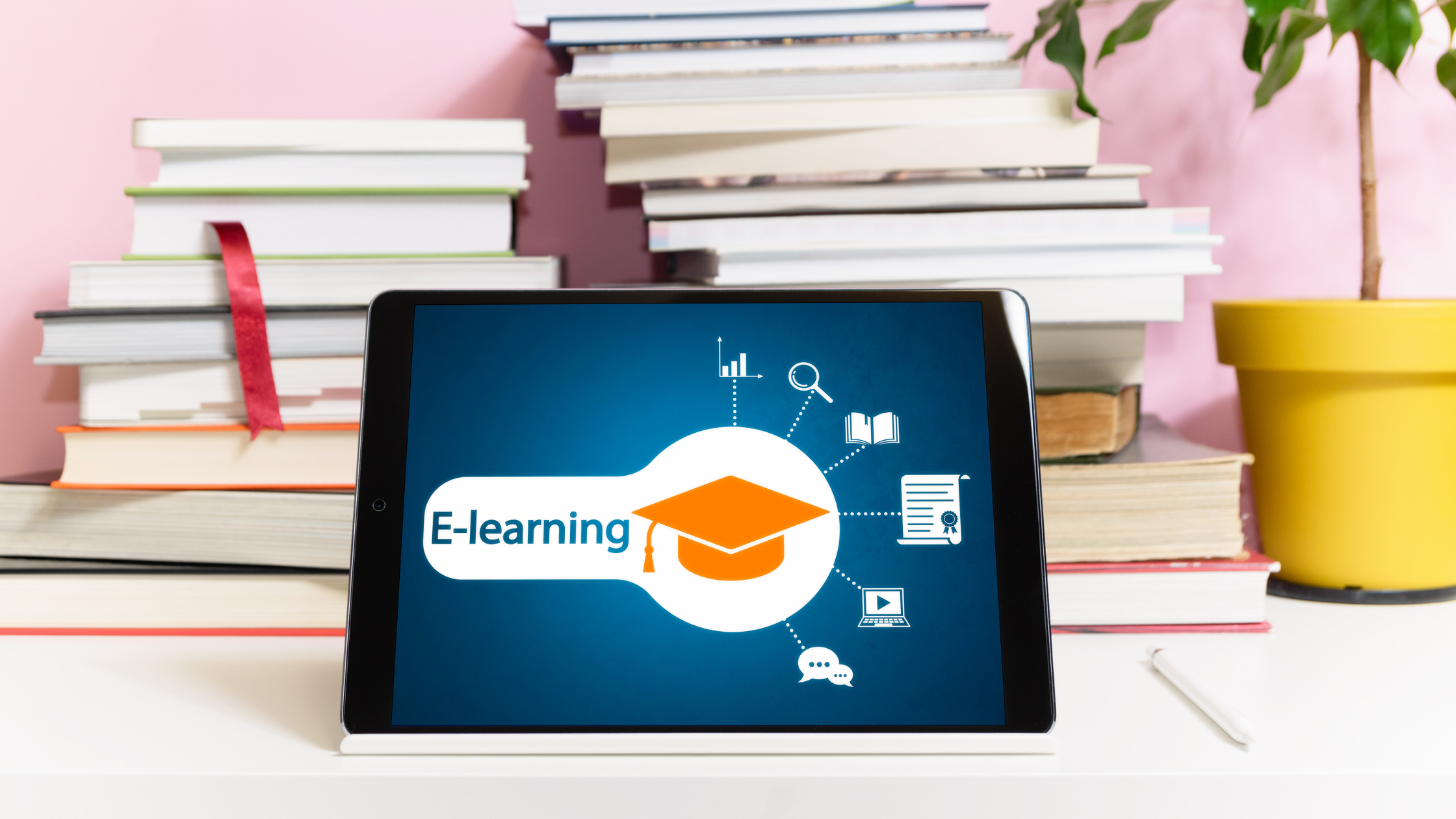 A great way to earn some additional money online with a home business is to develop online courses using a site like Udemy or Teachable. Depending on how much time and effort you put into your course, you may be able to generate a sizable secondary income stream.
The Pros of becoming an online course creator
Unlike tutoring (which we will get onto) with an online course, you don't need to be as present when it comes to teaching.
The initial investment to create online courses is generally quite low, so you do not need to worry too much about startup costs.
The cons of becoming an online course creator
Buyer intent can be quite low when it comes to online courses. Most people do not 'need' an online course on coaching so desperately. It takes upselling and good copywriting to make people develop that strong buyer intent.
The startup investment is low in terms of costs, but it will take a lot of time to put together. You need to ensure spellcheck is in place, the course is engaging and flows etc.
How to get started as an online course creator
Think about your niche and make sure you are well equipped to create a course on it
Create your course—this will include adding logos, watermarking, modules, lessons, videos, PDF downloads, or audio. Ensure the course is in the right format for your audience, etc.
Find a platform where people can enrol in your online course like Udemy and set a price for each course/lesson.
18. Online store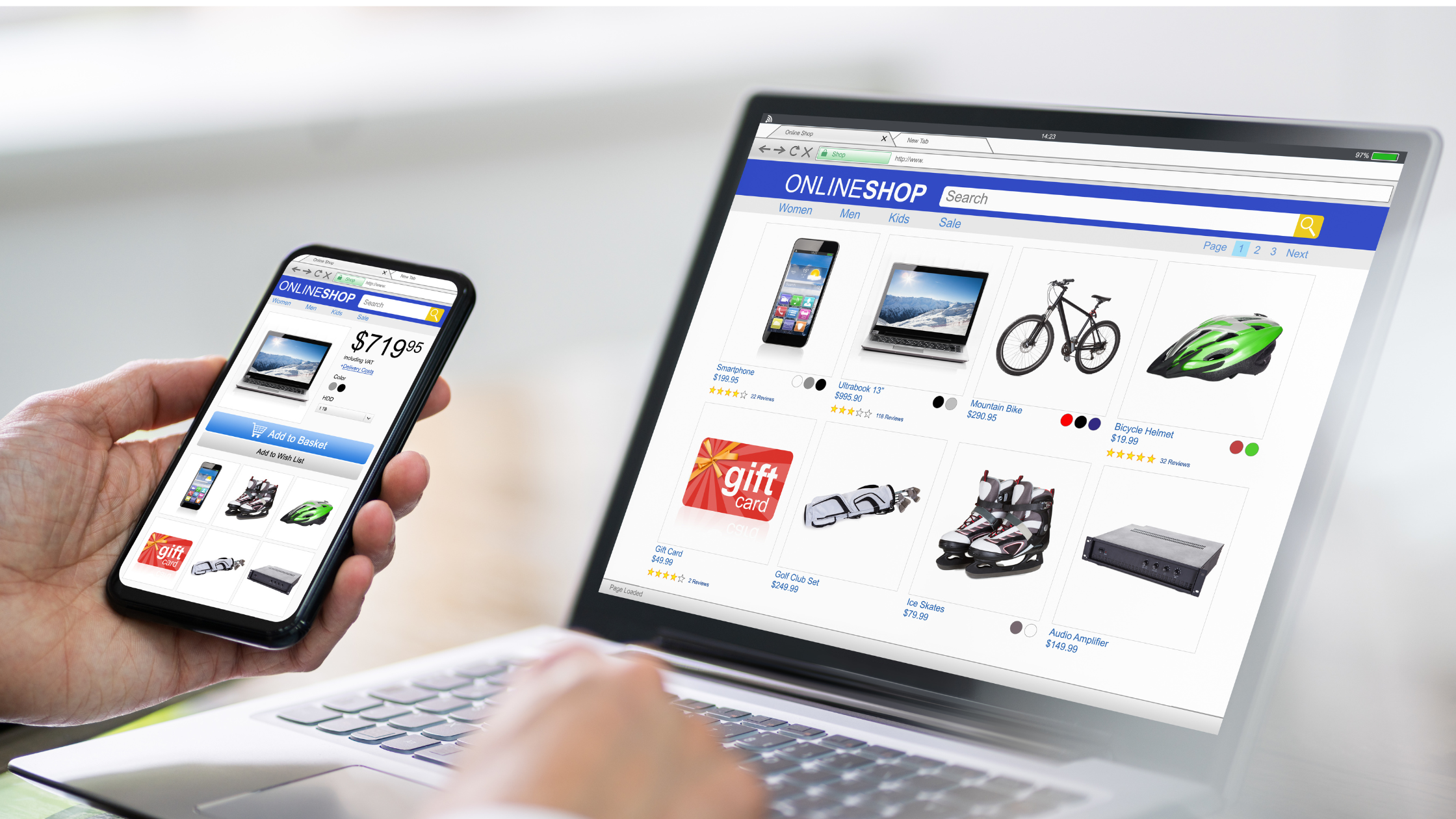 Using Etsy to sell crafts or other homemade things is another wonderful side job. One of the greatest online marketplaces for the sale of handcrafted items is Etsy. You can have your own online store set up within hours. You may also sell printable digital posters as well as other digital goods, and the best part is that you don't need to worry about creating your own website.
The pros of building an online store
A key pro of having an online store as a small business from home is that you don't need to worry about having a physical shop. A physical shop requires far more money than paying for an online storefront such as Shopify or Woocommerce.
An online store opens you up to a more global market. People from most countries will be able to reach your online store, which can expand your shipping locations.
The cons of building an online store
If you are selling physical products, you will still need to find a good supplier and take the time to craft the right product.
People cannot feel or see the product in its full form, so your business's success relies heavily on reviews.
How to get started building an online store
Think about your product, target and branding.
Decide on an eCommerce platform to sell your product on
Choose your domain and think about your online payment providers, such as Pay Pal
List your items.
Strategies for both online and offline marketing
Keep your website secure for payments. Protect your site against hackers and ensure your website loads fast, as a slow website can give a poor user experience, which Google will penalise you for.
19. Personal trainer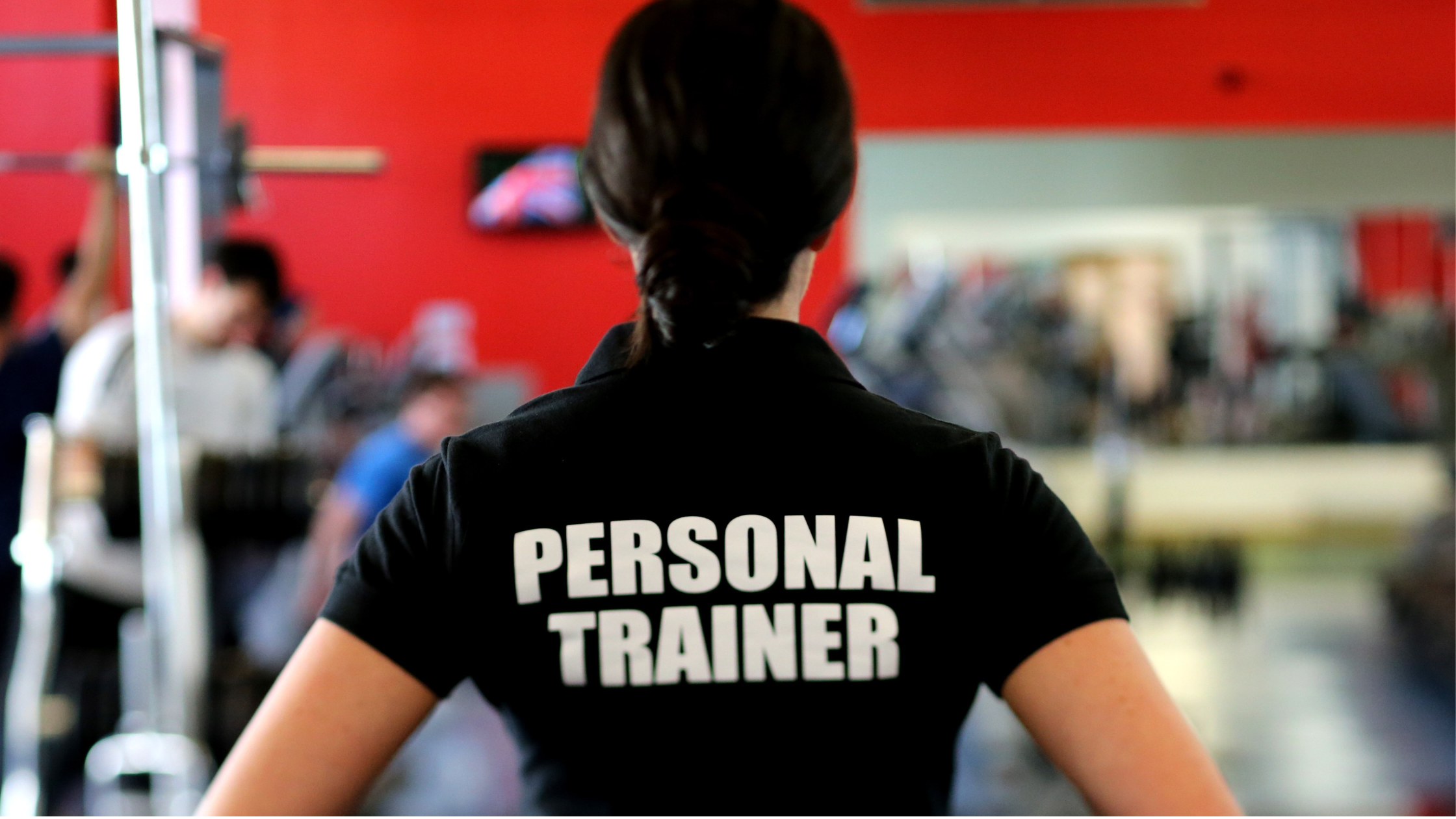 This is a terrific choice for those who want to help others accomplish their fitness objectives. Achieving health and fitness goals never really goes out of style and is something quite important. Personal training can be a lucrative business if done well, and a satisfying one too.
The pros of becoming a personal trainer
There are various ways to deliver your personal training service, e.g. online, in your garden if it is suitable, or through personal plans.
You are helping people achieve their goals, which is always a nice touch.
The cons of becoming a personal trainer
You constantly need to work on building clientele because once your client has reached their goal, they will likely not need your service.
Working directly with clients might mean having to work outside of standard business hours.
How to get started as a personal trainer
Get the right qualifications to become a personal trainer in your field.
Set up a social media page to market your service for free and showcase your clients' before and after results.
Speak to friends and family who have fitness goals and consider training them to build clientele.
20. Print on demand home business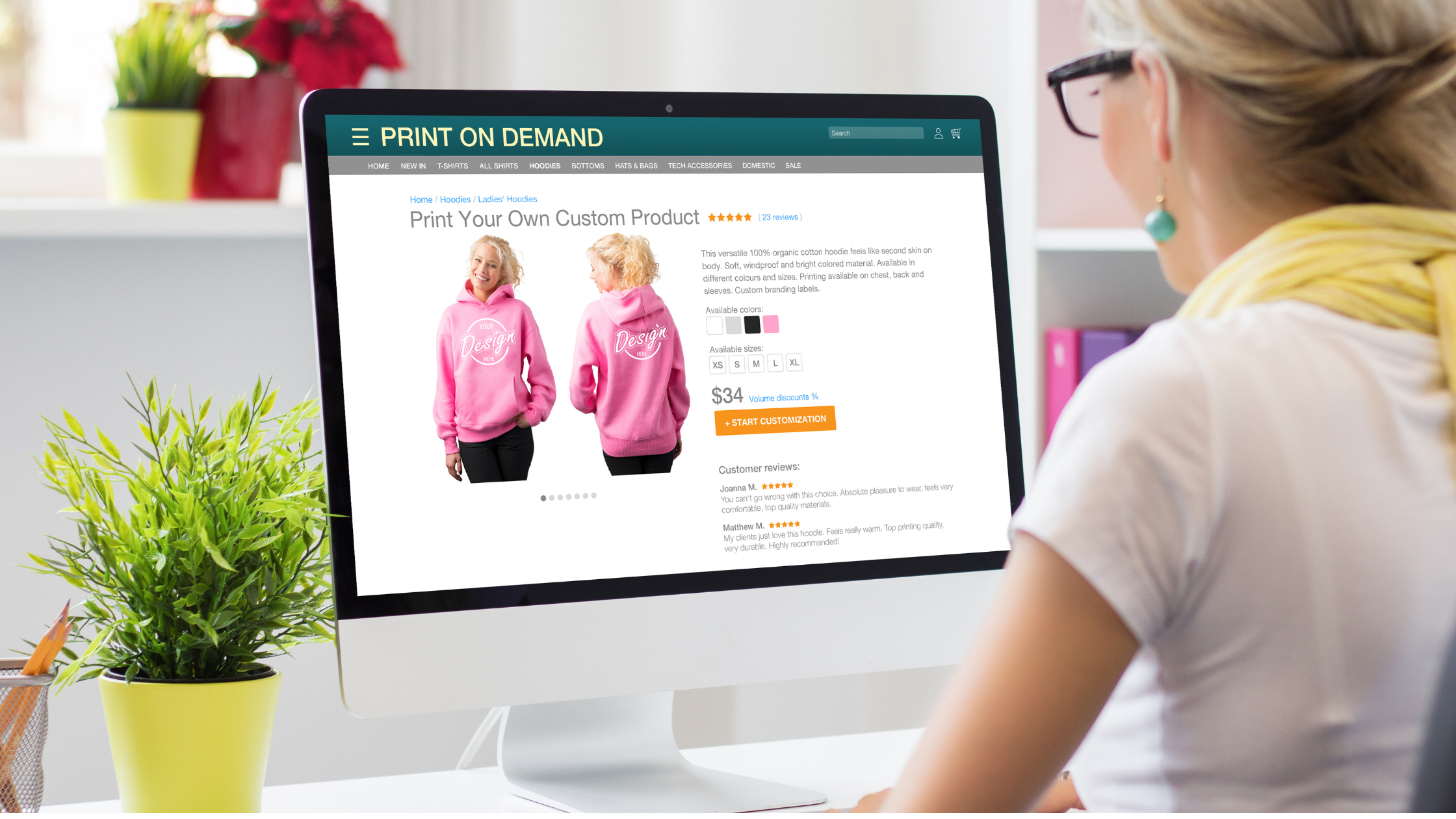 The print-on-demand sector has expanded and continues to grow in recent years. You can easily start your print-on-demand business with printed apparel, tote bags, masks, phone covers, laptop covers, wall hangings, artwork, and accessories such as pet collars.
The pros of a print-on-demand business
Lower initial expenditures.
Items like T-shirts are cost-effective and easy to sell online
You will save money if you are a designer rather than hiring one.
You can run more than one print-on-demand business at the same time.
The cons of a print-on-demand business
Depending on how long it takes to create the products, the wait between a consumer's ordering and shipping can be considerable.
Depending on your niche, it might be quite competitive.
How to get started with a print-on-demand business
Choose a print-on-demand niche and products that are in great demand.
Determine crucial tasks such as graphic designer, web developer, printing equipment, and shipment preparations.
Create a store on Shopify or Etsy.
Market on social media, and make blog posts with keywords that your target audience may be searching for online when researching your product.
Send out email newsletters to your niche about your product, behind the scenes, and offer discounts.
21. Sell hand-made products home bus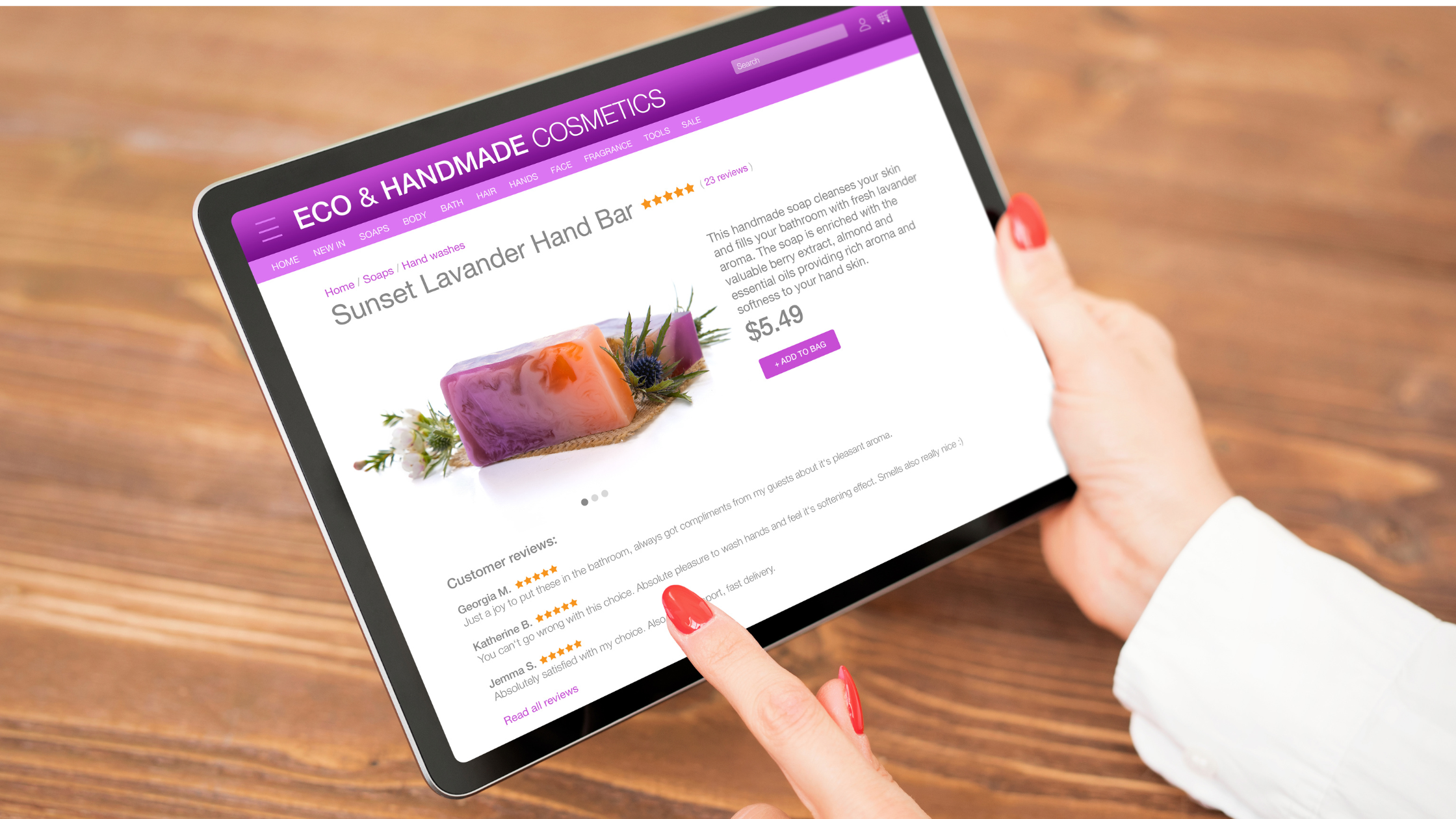 The pros of starting a handmade product business
Engaging in your craft when handmaking a product. 
You can make your products in your own time. 
You can tell a story to your customers, which makes for a better experience.
The Cons of starting a handmade product business
Selling handmade products is time-consuming because you make them yourself.
Handmade products from home may require more marketing, making scaling difficult.
How to get started with a handmade product business idea
Choose what type of hand-crafted goods you want to make—it could be a clothing item, a beauty product, or a diary. 
Ensure you have the right products and licensing (especially for beauty products) to create and sell the product.
Make a few handcrafted goods prototypes and test them out on people.
Set up a website or use a site like Etsy to list your product.
Research various marketing campaigns and plan how you will market your homemade products.
22. Social media manager or social medial consultant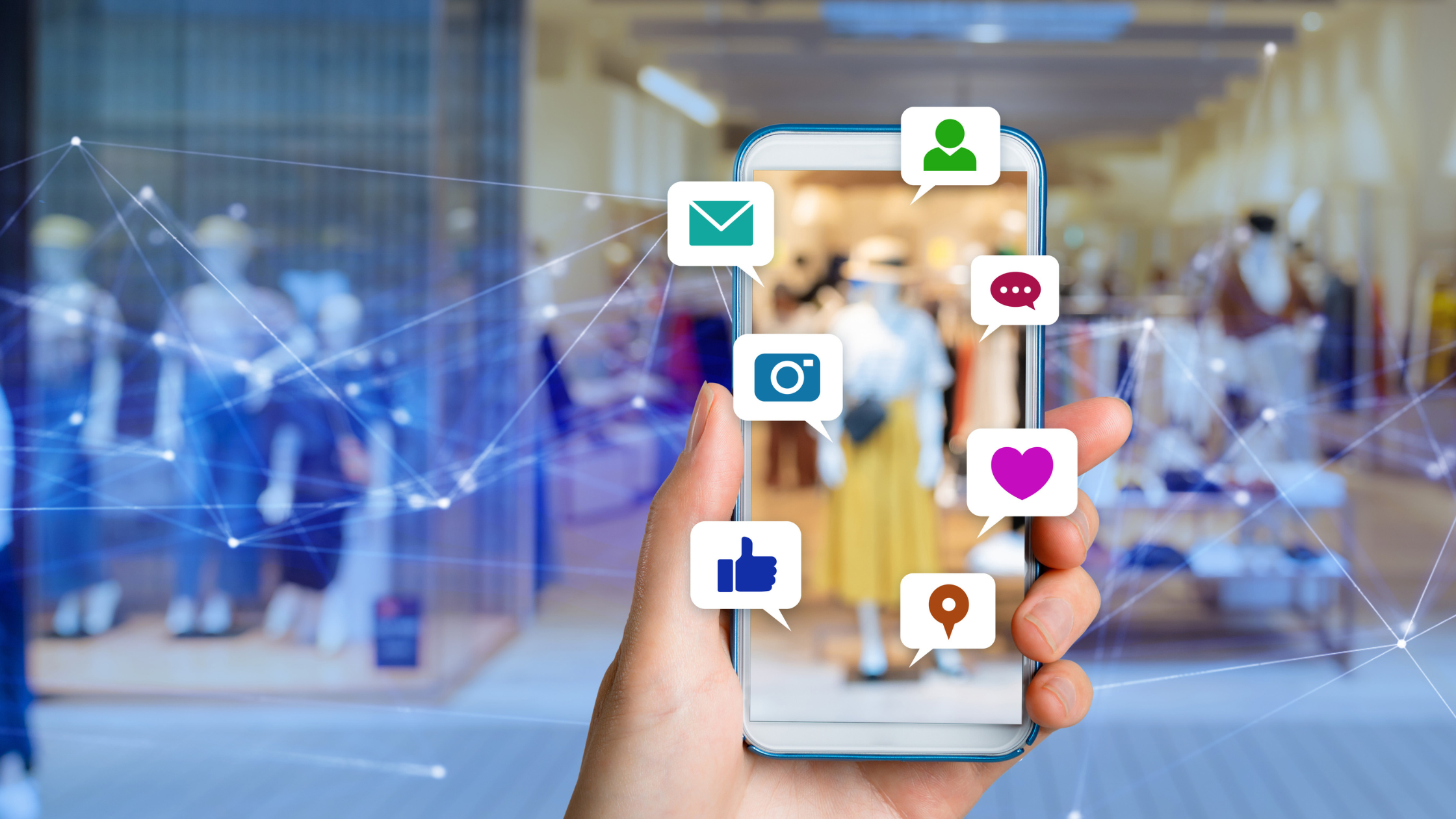 It is common for existing business companies to lack the resources and experience necessary to maintain active social media profiles on sites like Facebook, Instagram, Snapchat, and Twitter. Offer your monthly social media management services to local companies in exchange for a set charge. Managing social media accounts does not require a whole lot of experience. You can do free courses on Google Garage. Regardless of where you reside, this is a simple way to earn some additional cash.
The pros of becoming a social media consultant 
Your work has the potential to go viral and create a huge reach.
As a social media manager, you have a better opportunity to work from home or anywhere.
Viral posts can help you attract more clients as a social media manager.
The cons of becoming a social media consultant 
Even though being a social media manager can be a good business idea, it will require a lot of time on social media.
You have to keep up to date with trends and may need to do emergency posts at various hours.
How to get started with a social media consultant business idea
Complete The S.O.S Selling On Social Course to understand how to find your ideal client, market your offer and engage with potential customers on social media.
You need to be able to think of creative strategies and be quite an analytical thinker.
Establish your online presence for yourself to get a feel for different social media platforms.
Approach businesses for potential customers. Consider applying for actual social media manager jobs with marketing agencies that you can do remotely.
23. Subscription box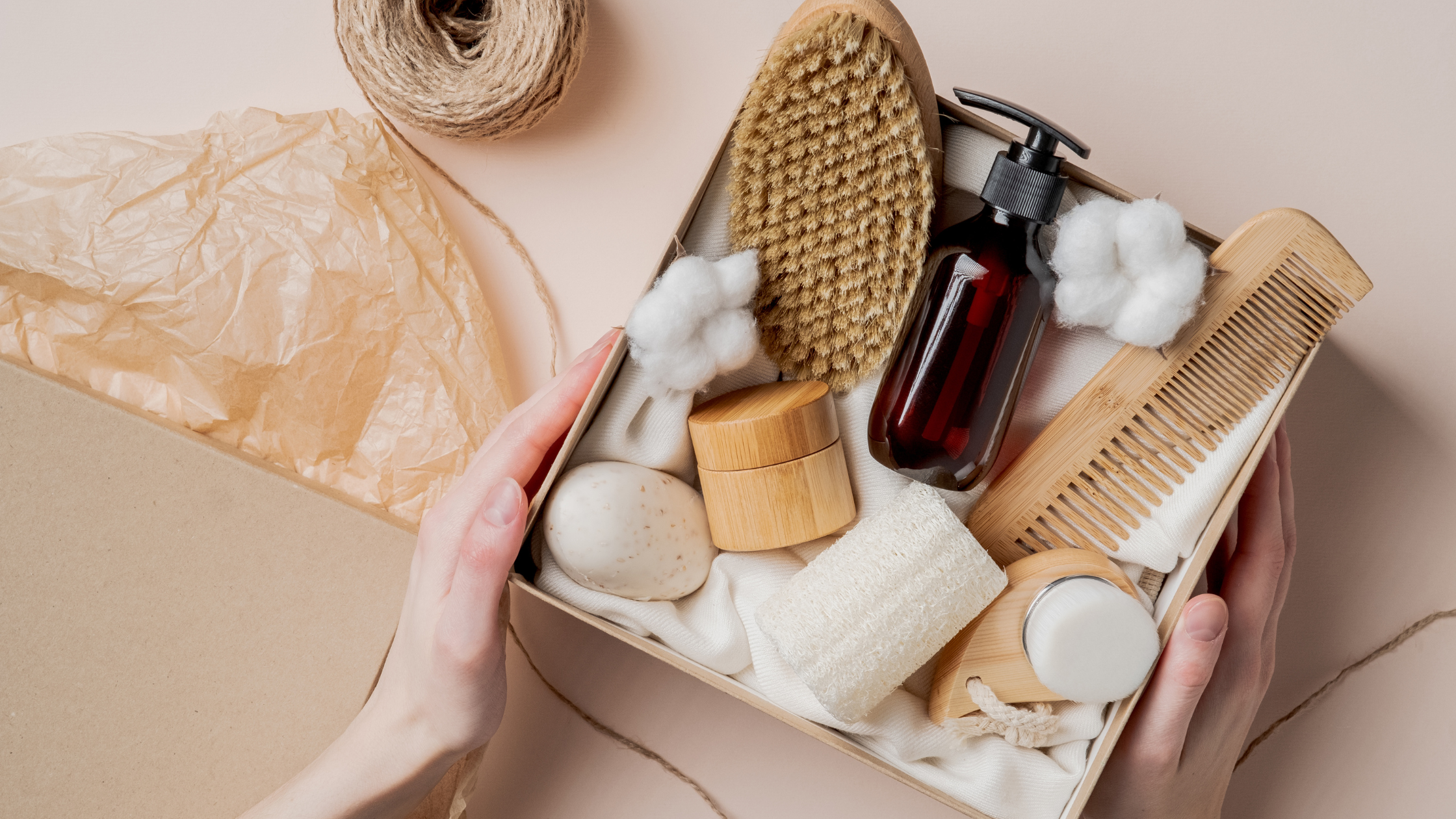 A subscription box business gives online buyers an easy, customised, and cheaper option to acquire recurring items. As the seller, you also generate recurring revenue. This can create recurring customers and is a fun way to own a business without producing products.
The pros of starting a subscription box business idea
Many surprise boxes feature samples from new brands, so great business connections can be built. 
Subscription box business revenue is not assured, but monthly payments let us plan. Determine growth trends by tracking 'churn rate'. 
The cons of starting a subscription box business idea
Novelty promotes early enthusiasm increasing customer turnover. 
Subscription box businesses thrive in a good economy but as a leisurely item for many, they are the first to be dropped when people need to make cuts. 
How to get started with a subscription box business idea
Choose your subscription model.
Consider monthly subscription items. 
You may contact businesses to make partnerships so you may sell their products in your monthly subscription at a discount.
Create a trial membership so consumers can preview what they will receive.
Price your membership after you know what to provide and how much to charge.
Develop your website. Publish sample photos, let buyers sign up for boxes, and discuss monthly offerings. Shopify builds subscription websites.
Get promoting where your potential customers are hanging around!
24. Transcription services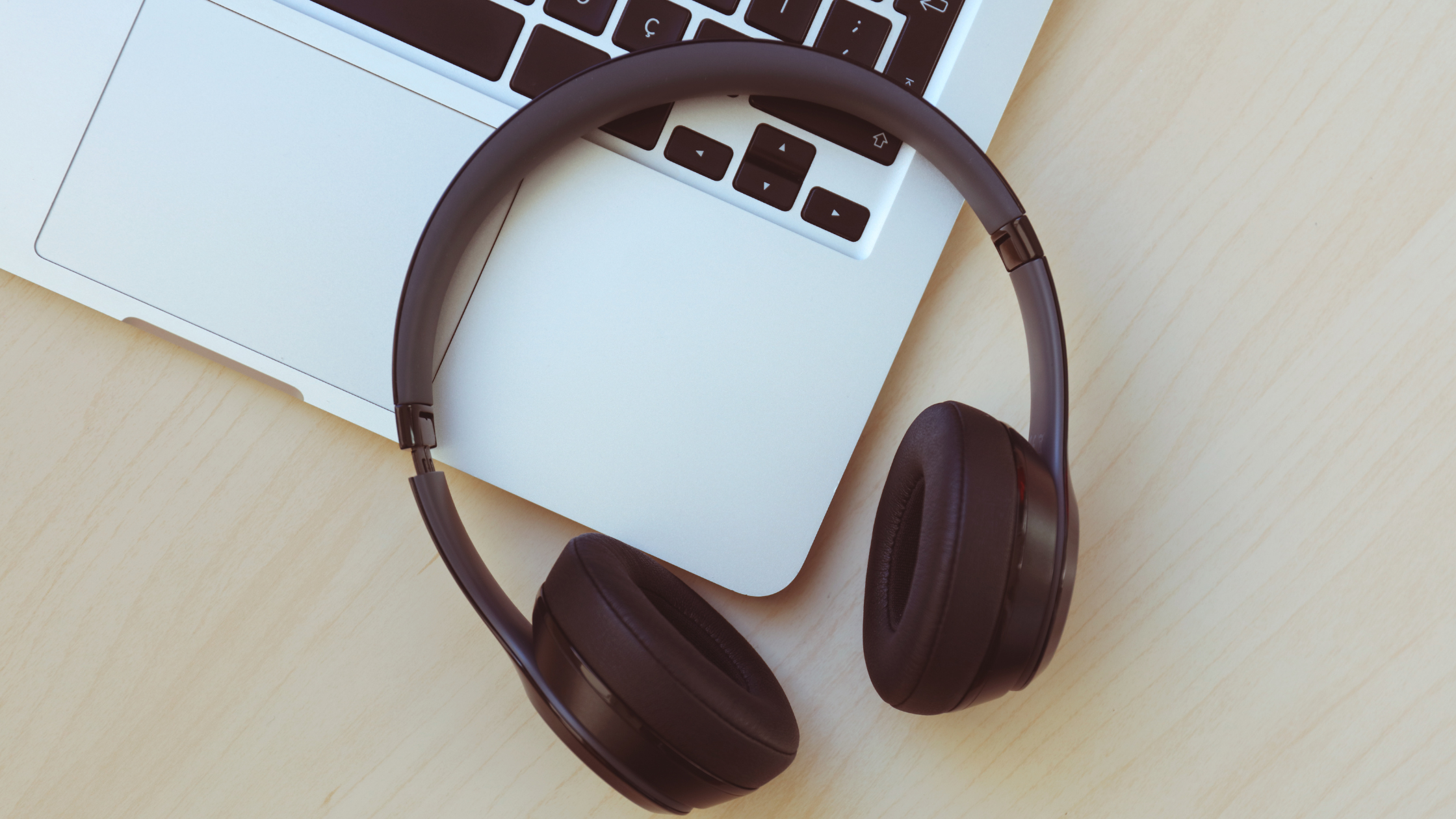 Transcriptionists are expert typists who turn audio recordings into text. Transcription work might include everything from transcribing recorded interviews and focus groups to lectures and podcasts.
The pros of starting a transcription service business
Transcription jobs are abundant. Clients in sectors ranging from market research to the news media rely on transcripts to execute their jobs successfully. 
You can work as much or as little as you choose.
You can accept or decline tasks at your leisure.
The cons of starting a transcription service business
Contracts for transcription come and go. You might get a good contract, but it could only be for a short time.
You may be better off joining a transcription company to get jobs through there, but their rates could vary and they tend to have processes for acceptance.
You spend a lot of time typing away, which can be tedious. 
How to get started with a transcription service business idea
The most crucial requirement is a computer or laptop. 
You must be able to type quickly, e.g. 80 words per minute.
You will need to conduct studies and look for work leads on the internet.
To download files for transcription, you will need a high-speed internet connection and enough storage. 
Make sure you have adequate listening and comprehension abilities in order to fix any errors in automatic transcript software.
25. Travel planner or tour guide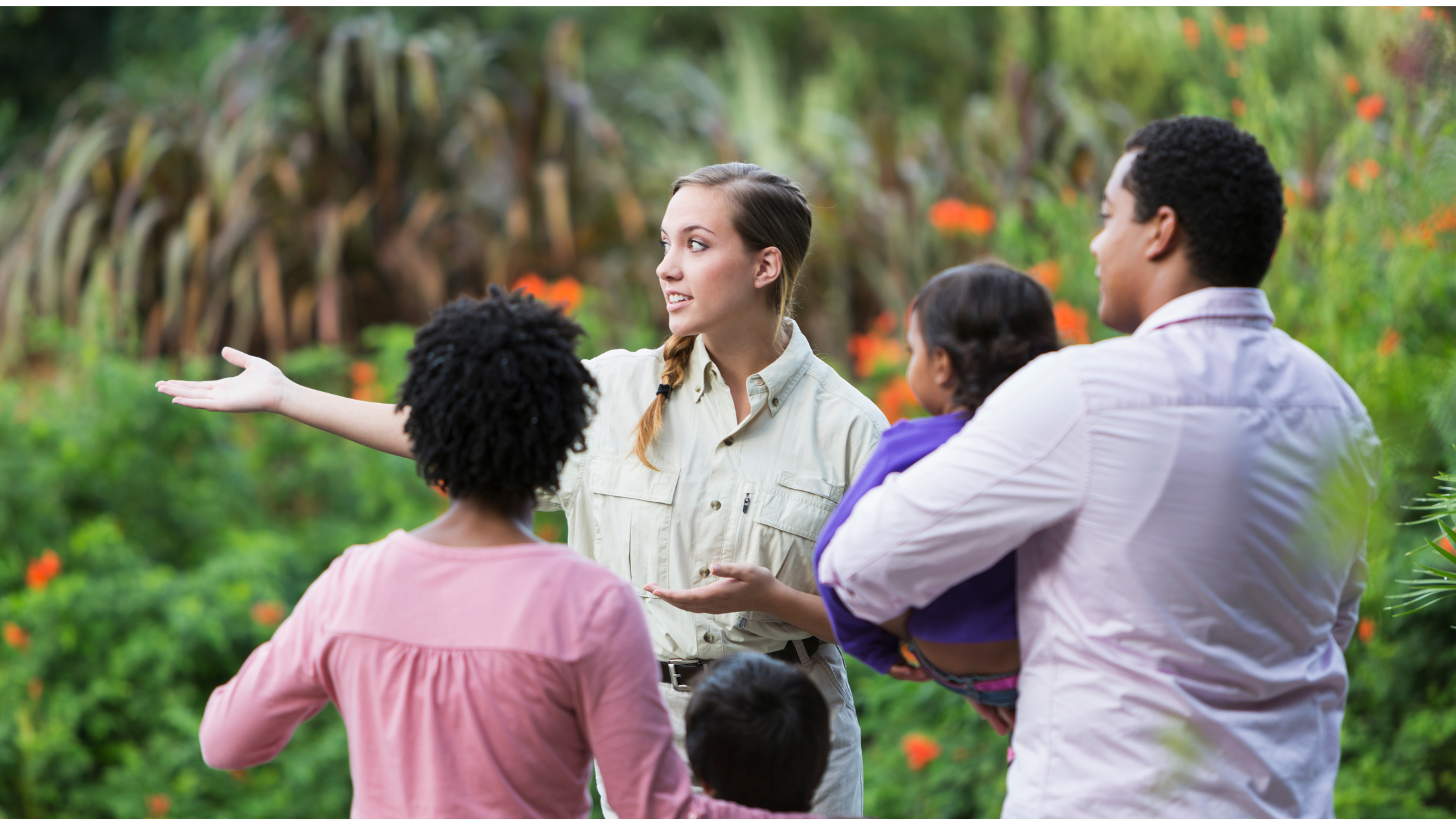 You may adore travelling and know of existing adventurous sites or places to eat where you live, but you may not consider turning your interest into a profitable company. It is extremely helpful when organising themed or specialist excursions. While it is possible to create a website to promote your trip, you can also create "experiences." You may list them on Airbnb. The idea is that once you start, you will gain greater visibility for your trip.
The pros of starting a travel planner or tour guide business
Formal certification is not required to work as a travel planner or tour guide. You will require comprehensive local knowledge, exceptional customer service abilities, and strong commercial ties with service providers.
You get to work with a diverse group of people while honing your language abilities.
The cons of starting a travel planner or tour guide business idea
It is not always simple to maintain a respectable presence as a travel planner. Things can go wrong when it is not your responsibility. For example, if you organise an activity and the teacher fails to show up, people will likely blame you. 
Profit might vary depending on the season. Depending on the nation, you may see an increase in travellers or individuals purchasing your trip guide during tourist season.
How to get started with a tour guide business idea
Make certain that you are well-versed in the area for which you are offering planning or sightseeing services. This is critical, and you will need to be aware of conventions, culture, expenses, and so on.
How can you persuade people that your trip plans or tours will be enjoyable? By providing feedback or outstanding instances of your own experiences. 
Consider using social media to increase your exposure.
Speak with local tourism providers, such as waterparks, museums, and outdoor activities, to negotiate a competitive price that will offer everyone a decent cut while also providing tourists with a positive experience.
26. Tutoring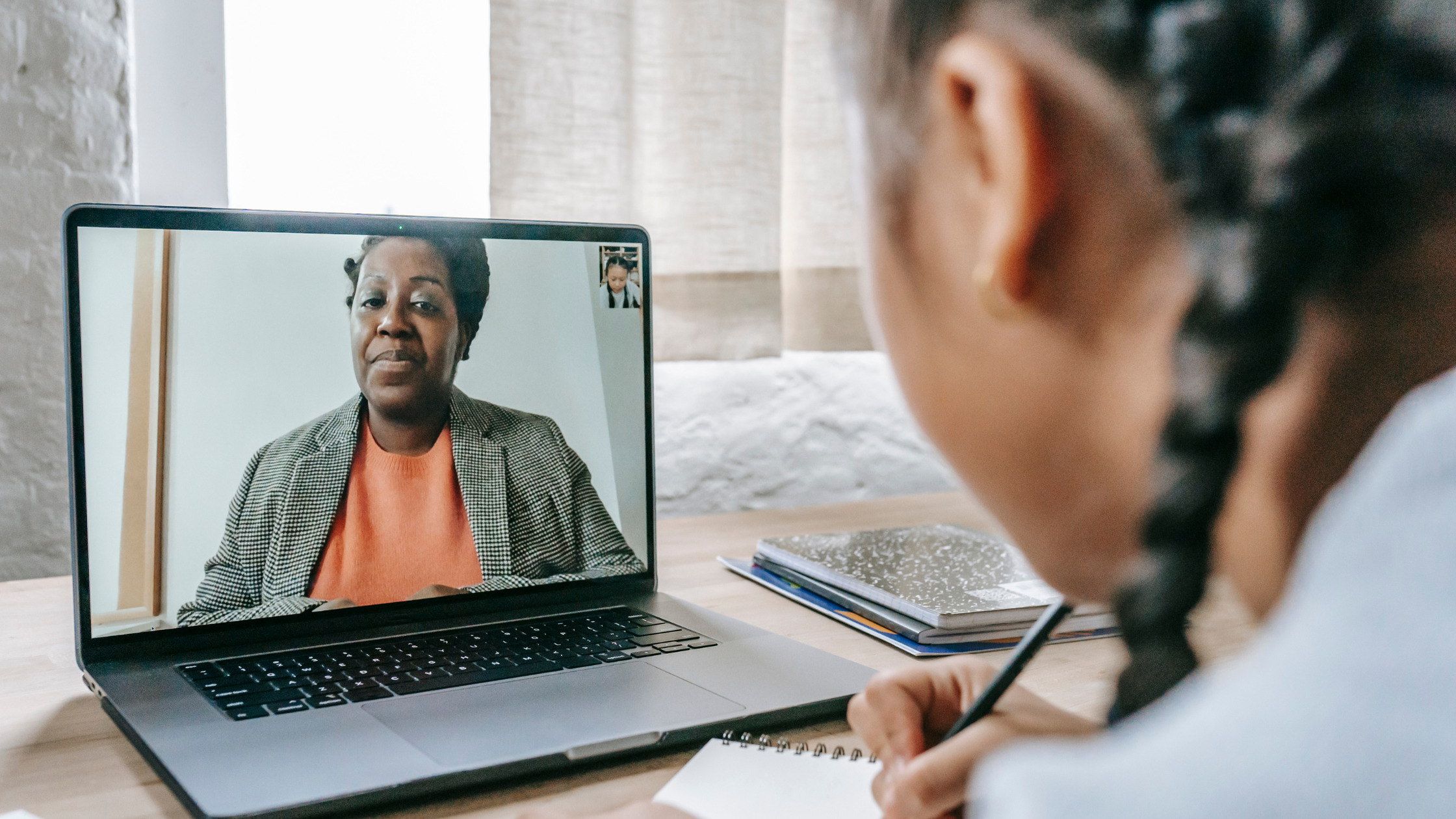 One of the popular online business ideas from home is online tutoring. You may also make money by tutoring others over Skype, which allows you to work from anywhere in the world. These opportunities are ideal for digital nomads who want to supplement their income beyond what the local work market can offer. If you are travelling through Asia or another low-cost-of-living country, consider tutoring or delivering online classes.
The pros of starting a tutoring business
You can tutor online or in person, even if you are travelling. Staying in Asia, China, or Africa for the summer? Consider signing up to teach a language or course.
It can be really flexible. You can generally choose your own hours if it works for the student you are teaching
You are helping someone who can bring satisfaction.
The cons of starting a tutoring business
If you are an online tutor, relying on the internet can be a challenge sometimes.
You will need to consider the time zones of your students, which might be challenging.
How to get started with an online tutoringbusiness
Ensure you know enough to tutor someone else. If you are teaching English, for example, ensure you are up to speed with grammar, etc.
Consider gaining certification in the area you wish to specialise in.
You might need to create a lesson plan for your students.
Sign up with companies such as Magic Ears or EF Education First Online.
27. Video editor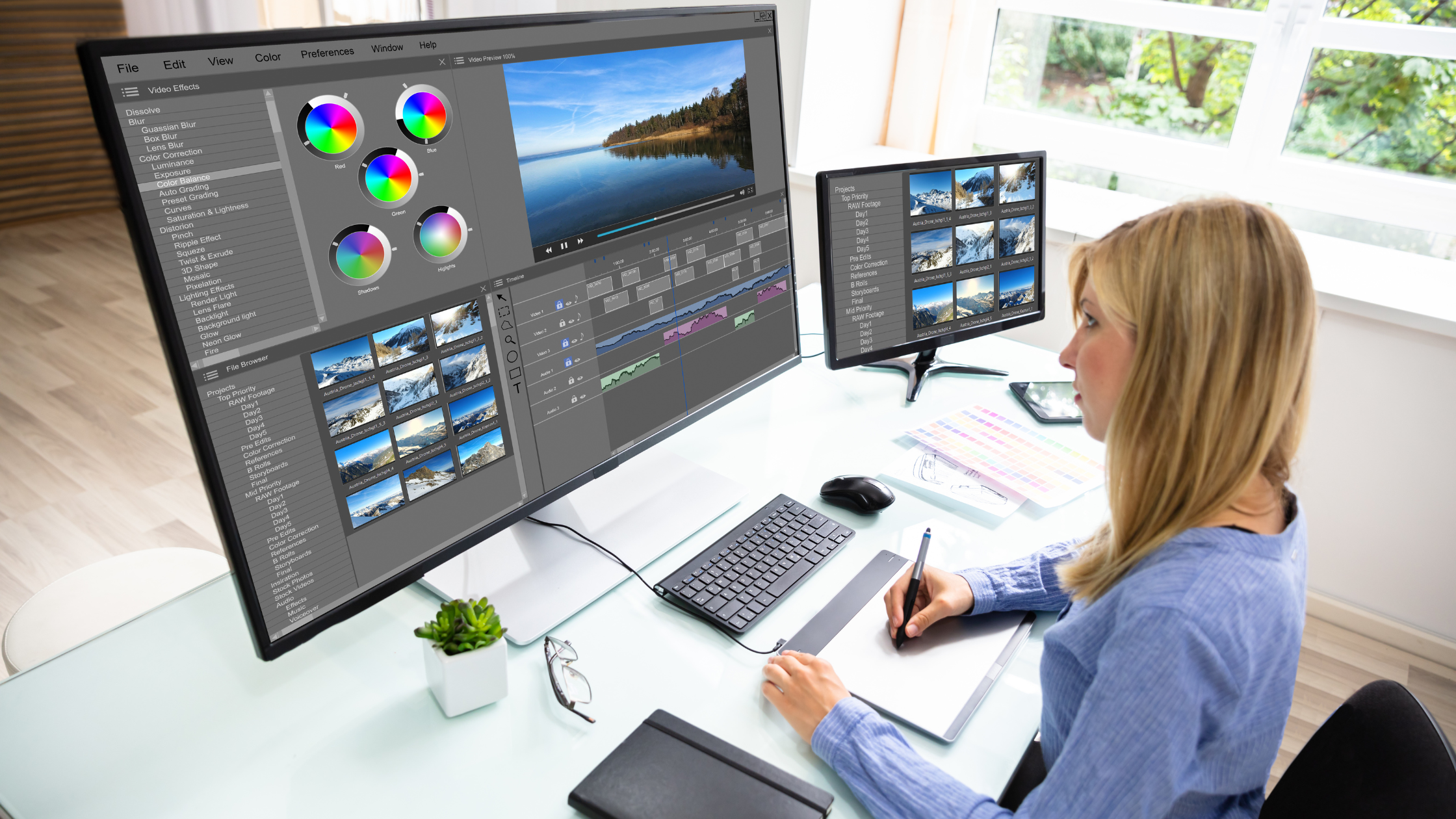 Consumers expect their favourite businesses to produce more videos. Businesses will need to hire additional video producers as a result. Master Adobe Premiere Pro CC or Mac Final Cut, and you will be on your way to becoming one.
The pros of starting a video editing business
With the surge in content creation, video editors are definitely needed for video content.
You can work remotely.
The cons of starting a video editing business
Being a video editor requires some technical knowledge, which is buildable, but not everyone is naturally gifted at it.
There is quite a lot of competition as editing jobs are often outsourced to editors based in lower-income countries.
How to get started with a video editing business idea
You will need to develop the skills to become a video editor using both an online course and experience.
Build a portfolio with examples of video edits that you can upload to your own YouTube channel.
Approach production companies and content creators and advertise your services on websites such as Fiverr.
You can learn and develop your editing skills on YouTube and using various online tools.
28. Virtual assistant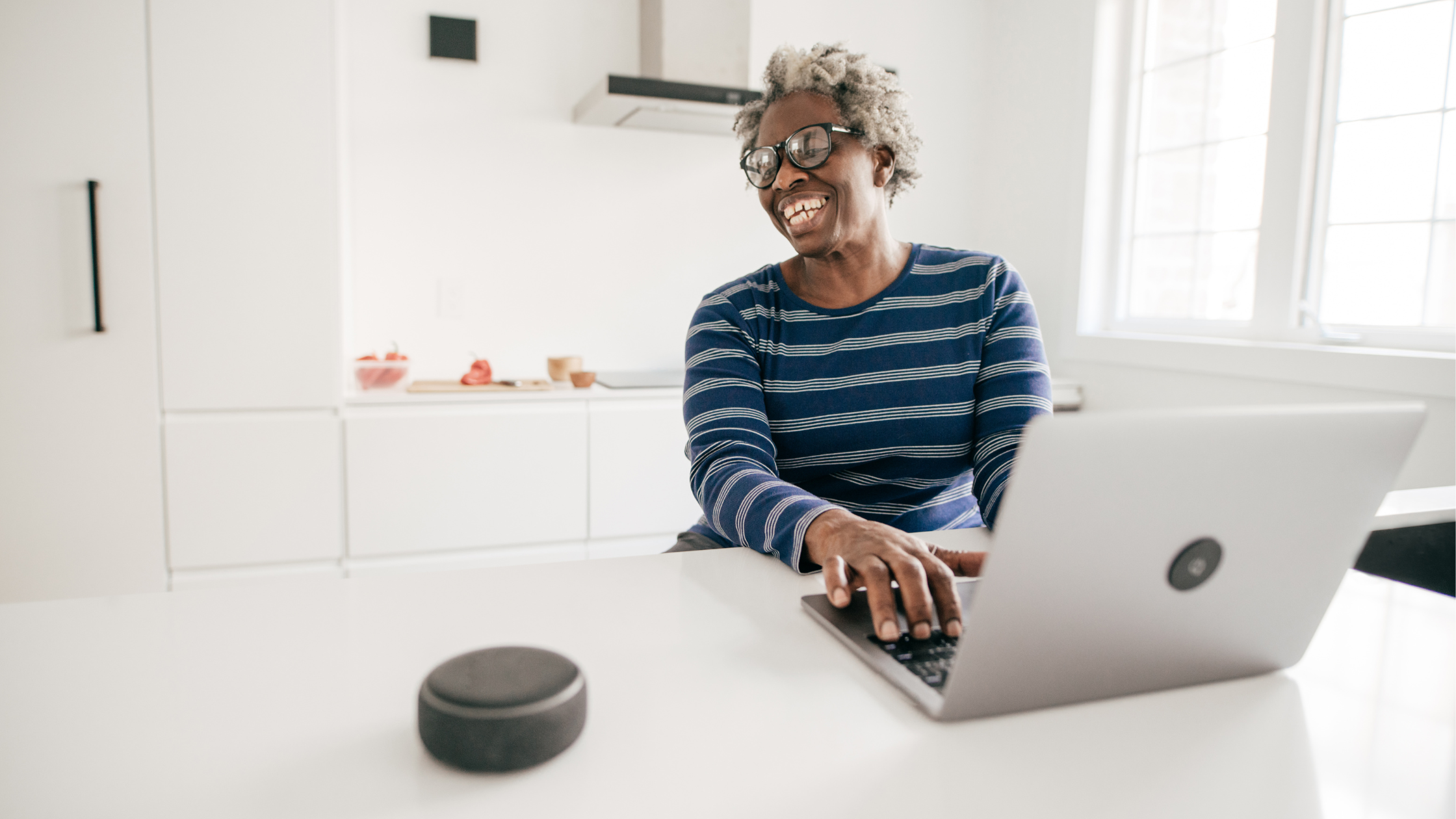 Because of the great demand for virtual assistants in the online space, small business owners often need support with handling small business administration. Becoming a virtual assistant is one of the best home base ideas if you like the business-to-business model. It only makes financial sense if you have a lot of spare time and are really organised. A virtual assistant may offer a range of services, including data entry tasks, responding to emails, managing social media, customer service, creating content, and general administrative tasks relating to business operations. You can decide whether you cover one speciality or cover all the bases.
The pros of starting a virtual assistant business idea
Start-up costs for a virtual assistant are generally quite low, so you won't be spending too much on resources.
You will mostly just need a laptop or computer with a stable internet connection and maybe a project management tool or access to
You can work from anywhere. Imagine living in a location with a cheaper cost of living while working for and with international clients and charging a high rate.
The cons of starting a virtual assistant business
It can be time-consuming to be a virtual assistant, and it may require heavy administrative duties.
Finding clients can be quite hard when you first start, especially as VAs are becoming increasingly popular.
Getting started with a virtual assistant at home business idea
Familiarise yourself with various online tools that you may be used to support your clients, such as Canva, email marketing software, course creation tools and so on.
Choose a niche to start off with. Will it be producing content? bookkeeping? responding to emails? calendar management?
Create a website and develop a social media presence offering your services.
VA agencies are good for VAs who need support in finding clients.
Ask for feedback and request reviews you can share.
29. Voice-over actor – audiobooks, adverts, voice-over video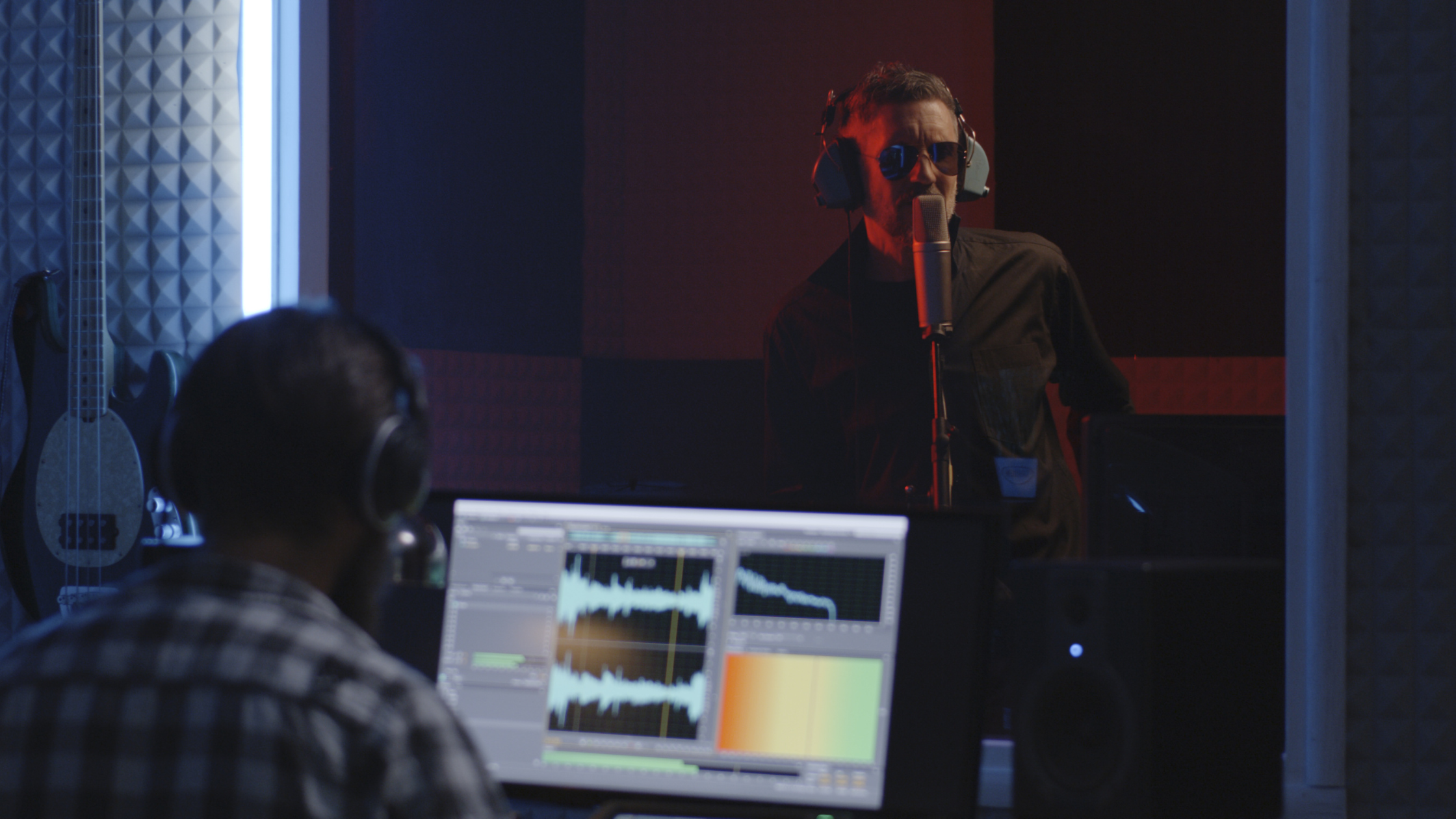 Another great home-based business idea is a voiceover job, which is a terrific way to make money online. There are several places where you can sign up for free and get started! All you need is a quiet place to work and a functional microphone. Examples of fields you can do voiceover work in include adverts, company videos, jingles, podcast segments, etc.
The pros to starting as a voice-over actor: audiobooks, adverts, voice-over video business idea
With the right software and hardware, most voiceover work can be carried out anywhere.
You do not need a certificate to become a voice-over actor.
The cons to starting as a voice-over actor: audiobooks, adverts, voice-over video business idea
The start-up costs may be quite expensive. You will need a good-quality microphone and other audio equipment. Alternatively, you can use a studio.
Getting started as a voice-over actor: audiobooks, adverts, voice-over video
Do research on the best equipment to buy. You might need noise-cancelling equipment too.
Engage in vocal coaching.
Being a voice-over actor is still acting, so you may need to spend money on auditions to get your foot in the door. Do some googling for auditions within your area or virtually.
30. Web design or Web development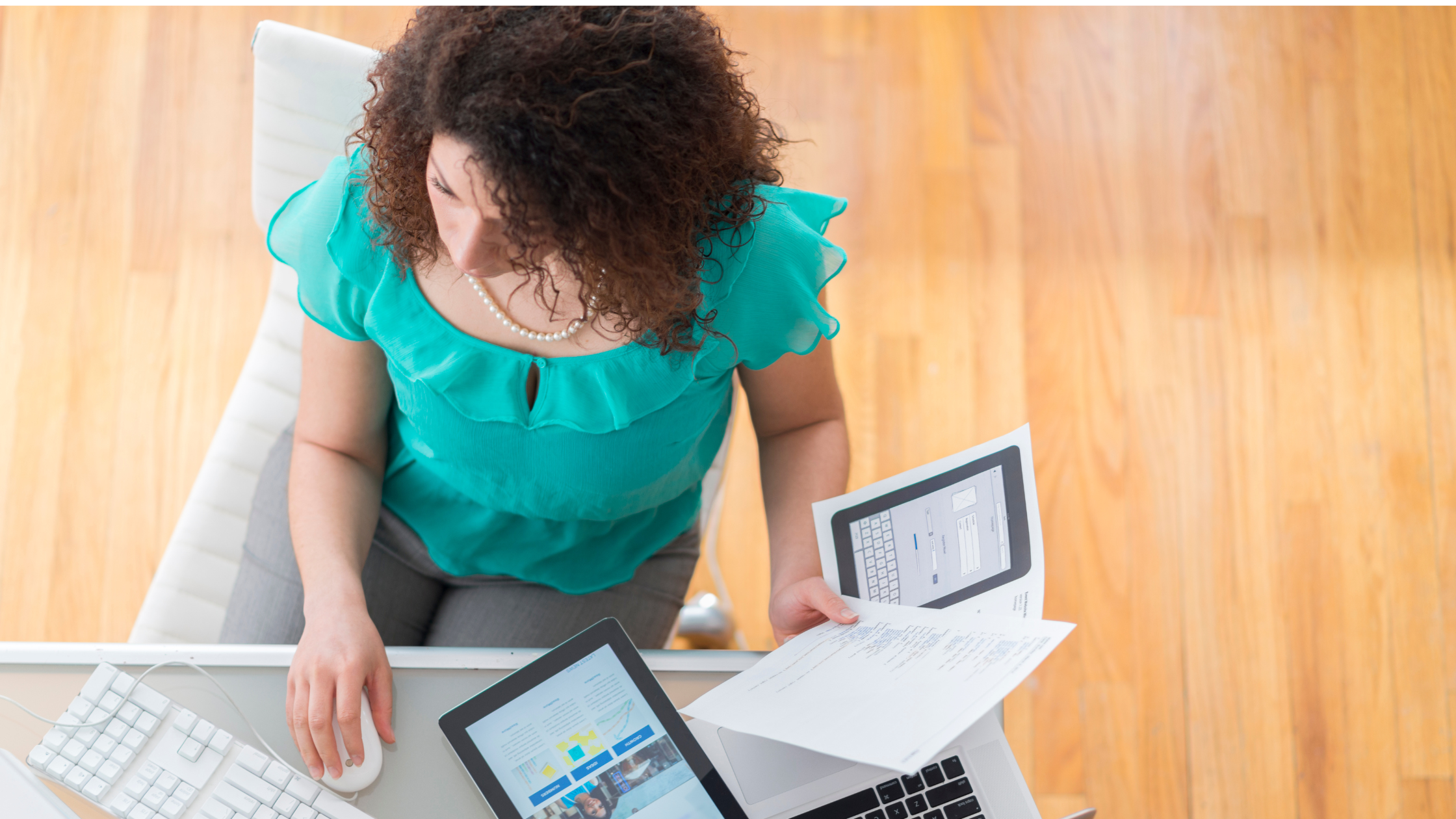 Web design is the process of deciding how a website will look, but web development involves building the foundations of a website. Your graphic designer expertise, if you have any, will highly complement you as a website builder. This is a great online business for tech experts who want to work remotely. Being skilled in web design or web development can start as a hobby but easily become a lucrative freelancing business.
The pros of starting a web design or web developer business
The skills needed to be a web designer or freelance web developer can be learned. You might need to enrol on a course, but with dedicated time, the skill is buildable.
You can work from anywhere.
Most businesses require a website, so web design is almost always an in-demand service.
The cons of starting a web design or web developer business
You need to consistently improve your skills to keep up with cool web features. This might require taking more courses for development.
Unless you decide on an exciting niche, you might find yourself building or designing websites for really boring industries.
Getting started with a web design or web development business idea
Enrol in a course to ensure your web design or web development skills are in a good place.
Own a reliable laptop or computer and ensure you have good software such as Webflow, etc.
Practice and create mockup websites you can show to clients.
Develop your marketing strategy. Use websites like Fiverr to promote your service and find ways to target your audience.
It's a wrap 
Starting your own business, whether it's a home-based business, a specific site location, or being mobile, can lead to a profitable business with the right niche, a solid business plan, and commitment.
A home-based business can be a great way to supplement your income. It requires little capital and can be run from anywhere in the world. 
If you're looking for a new career path or just want to start your own business, starting a small business from home might be right up your alley. Running an online business allows you to work from anywhere in the world as long as you have internet access.
Furthermore, you won't have to worry about commuting because you can work from the comfort of your own home. If it becomes a very profitable business, you may even be able to quit your day job.
If you have the capacity, you can even start a few small businesses, especially if they don't require a lot of resources to get started. The best business ideas come from solving problems that either a lot of people are struggling with or a small number of people will consistently pay you for.